'Sunset Song' by Kalum Teke Dan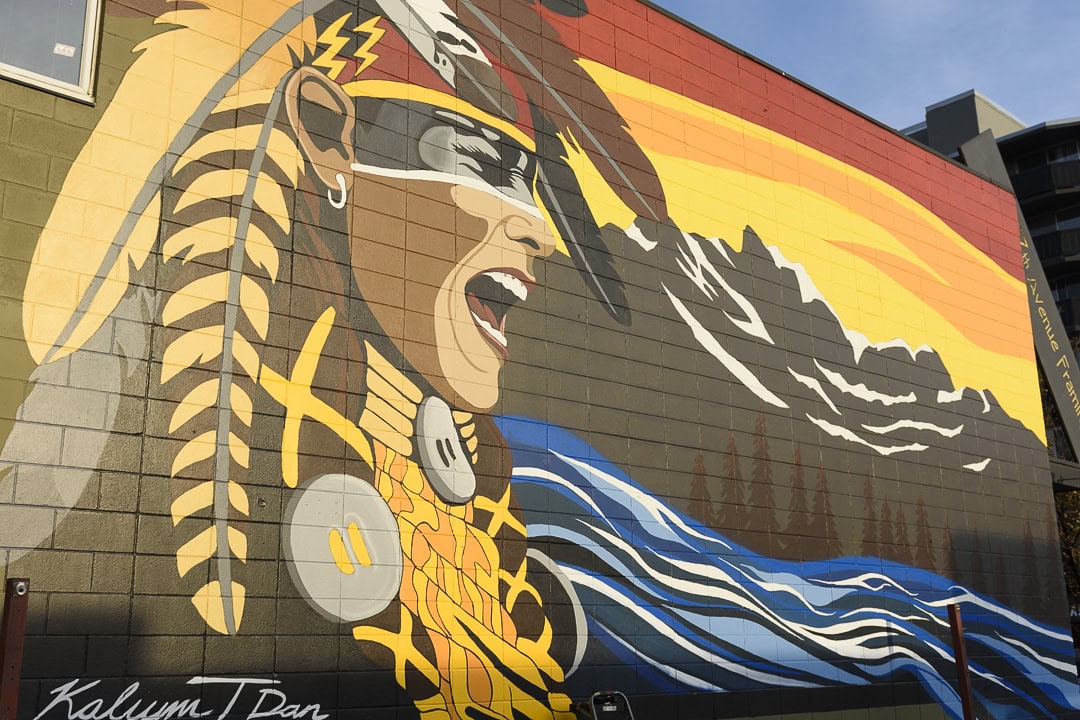 Wednesday October 6, 2021
BUMP has recently learned that Kalum Teke Dan's 2018 BUMP mural Sunset Song is being covered up by a new building under construction on the adjacent lot at 1232 17 Ave SW and will no longer be visible to the public. We are deeply saddened at the loss of this much loved mural and know that this loss will be felt deeply in our community. It was an inspiring mural celebrating Indignous culture and resilience, drawing on Kalum's Blackfoot and Blood Tribe heritage and years of work developing his practice as an artist.
While this mural will be missed by our team and the larger community, we also very much understand and appreciate the inherent temporary nature of public mural art. BUMP engages in helping to create free, accessible, and public art knowing that they cannot all be permanent and will one day no longer exist.
Each year, BUMP strives to include a diversity of artists and Indiginous representation in our lineup is essential for us to truly serve the community. We would like the community to know that we have reached out to Kalum to express our sadness and that we have invited him to paint a new mural as part of the 2022 BUMP Festival next summer.
We invite all Calgarians to explore more of Kalum's wonderful work through his website kalumtekedan.godaddysites.com and Instagram @kalumdan. We are hopeful that we will be able to work together with him again in 2022 to create a new BUMP mural for the community that is equally as powerful and universally celebrated.