PRESENTING: THE WORLDS TALLEST MURAL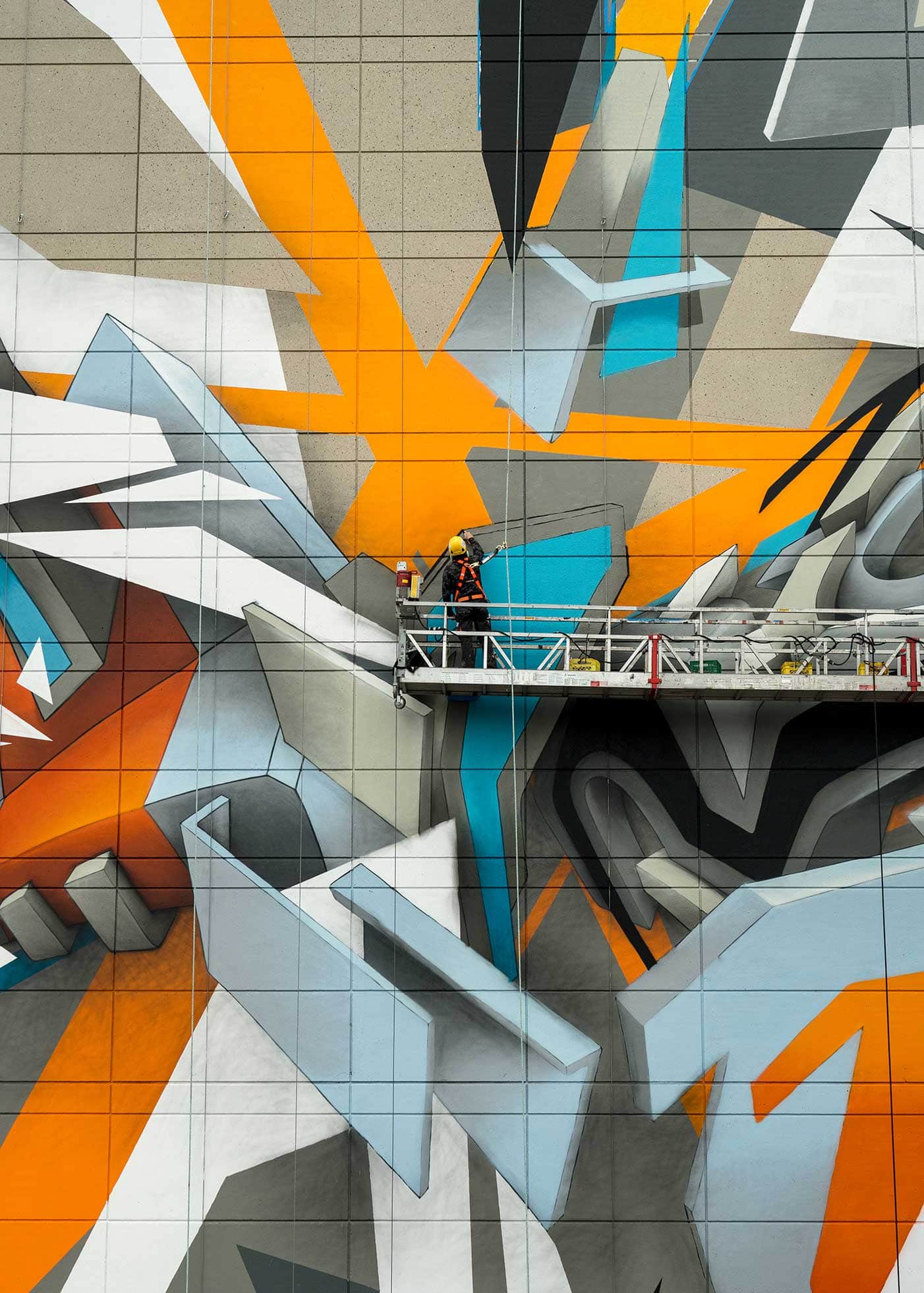 Tuesday July 26, 2022
THE WORLD'S NEW TALLEST PAINTED MURAL HAS BEEN COMPLETED IN CALGARY, CANADA! Painted by the legendary German graffiti artist @mirkoreisser (DAIM) in collaboration with @yycbump, the mural stands at an official height of 310-ft, 9-inches (~95 metres). 
You can now watch a brand new making of & behind the scenes film of this landmark public art piece below.
The BUMP Festival is proud to have been able to bring this landmark public art piece to Calgary and facilitate a project of this scale that brought together international and local artists. This mural further transforms our city into a place where ambitious and bold art works can be formed.
🤓FUN FACTS
Mural height: 310-ft, 9-inches (~95 metres)
⬜️ Paint Primer: 130 Litres
🎨 Basecoat Paint: 207 Litres
🥫Cans of spray paint: 543 
📍 123 10 Ave SW, Calgary
This extraordinary mural has been in the making for over two years and would not have been possible without our incredible collaborators at: ​
👊Vertigo Solutions for Work at Height
👊@verveprojects
👊@hazelviewproperties
🎨 We're proud of the local artists who assisted in this mural's production under the mentorship of @mirkoreisser:
@aj_fler 
@bogartist 
@joshcr8onart  
🎉2022 BUMP Festival runs August 1st – 28th, presented by @TD_Canada!
🖥Visit yycbump.ca (link in profile) for full artist and events lineup!
🚁🎥 by @b4_flight
🎵 Refraction by Tecnosine 🎵
🎵 Big Bounce by Kid Cut 🎵