HomeSpace office conversion to feature Alberta's largest mural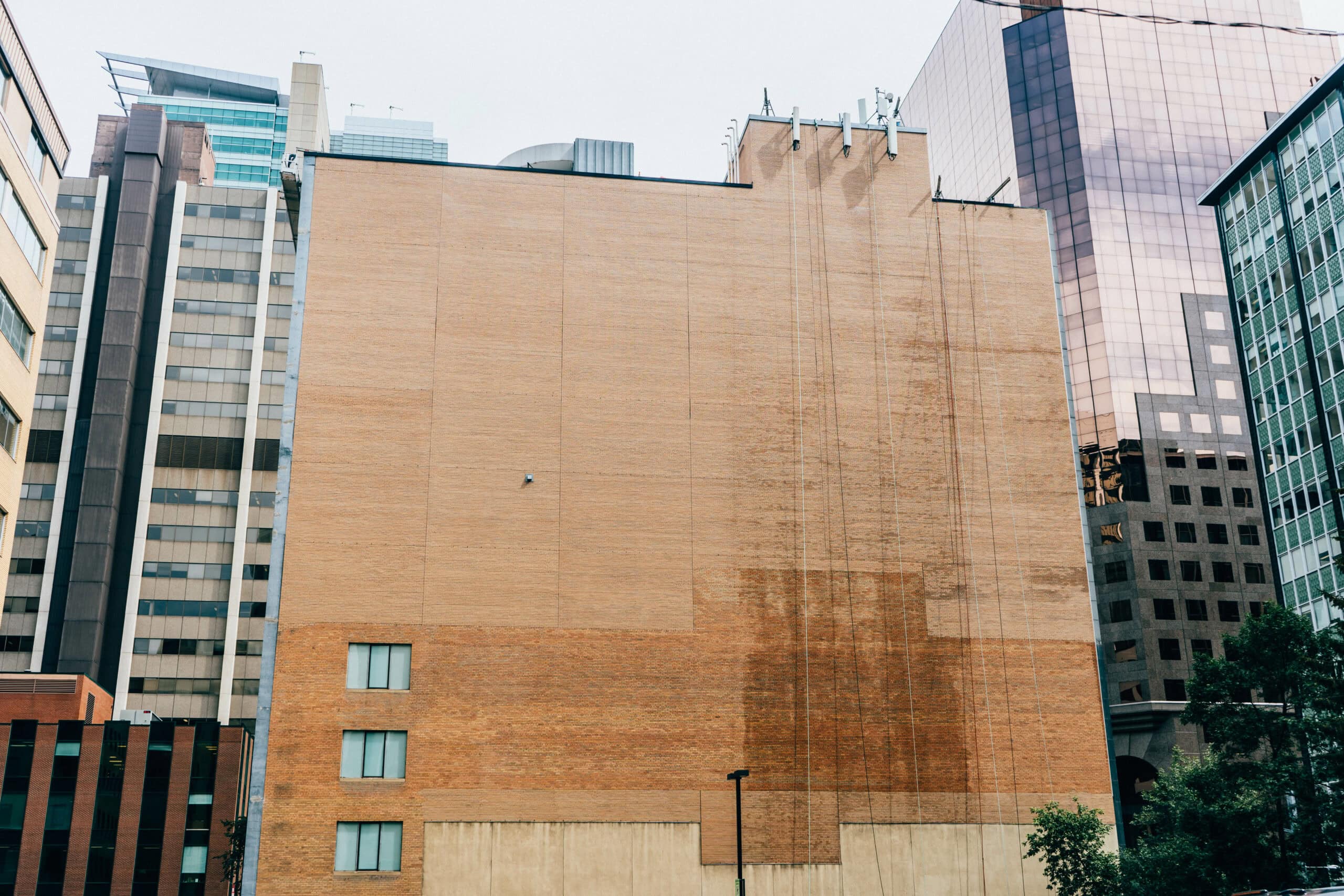 Tuesday August 16, 2022
At over 15,000 square feet, Calgary's first vacant-office-to-affordable-housing conversion at 706 7th Ave SW will soon be home to Alberta's largest mural. Artist Jacquie Comrie has named the piece "Neoma" after the name of the building. Neoma represents the new moon, renewal, fresh starts, motherhood, and comfort. Comrie will begin the massive piece on Neoma's west wall on August 15th. 
"I'm so honored to be able to create this piece. As a woman of color and a new mother who is looking at this era where mental health issues are on the rise from the pandemic, I feel like this time has been a lot for a lot of people. The purpose and objective of this installation and experience is to be connected, uplifted while honoring and holding space for their mental health and wellness. This piece is dedicated to my son, I am raising a black boy and I want him to  be raised in a more colorful world"
The long-vacant office tower (formerly known as Sierra Place) is being transformed by HomeSpace into a family hub of 82 units of affordable housing, family emergency shelter, and supports. The Neoma building will open to residents not long after the mural is complete.
"We're so excited for this beautiful piece to see the light of day. When families come to find shelter with our partners at Inn from the Cold, or when they come home to their apartments, they can be proud to live in a beautiful space that is known for improving Calgary's downtown with affordable homes and public art."- Bernadette Majdell, HomeSpace CEO. "
BUMP is bringing the mural to Calgary as part of their 2022 festival,  BUMP's mission is to create public art that uplifts communities across Calgary and makes the city into a giant open-air canvas. The 2022 BUMP Festival will bring 19 new large scale murals to neighborhoods across the city, as well as over 60 smaller murals on jersey barriers.
"BUMP is thrilled to partner with HomeSpace Society and Inn from the Cold on this important project for Calgarians. We are excited to support the transformation of this commercial building into housing for 200 vulnerable Calgarians including low-income families with children, single mothers, Indigenous peoples, seniors and newcomers to Canada. We hope to contribute to the revitalization of the downtown through this historic project and landmark mural by Jacquie Comrie." – Julie Schreiber, BUMP Executive Director