November 18, 2022
07:00 PM - 00:00 AM
We are excited to announce the launch of BUMP Cinematheque – film premiere, exhibition and party on November 18th in partnership with PERSPECTIVES at Contemporary Calgary. We will be premiering BUMP's first documentary film by FOREIGNERZ, In This Moment, about Calgary based muralist Alex Kwong and the creation of his mural for the 2022 BUMP Festival. In premiering this special film, we will also be showcasing the work of nine local artists that Kwong has curatevd to be a part of this event, as well as throw a party to celebrate a year of incredible art in this city. 
BUMP Cinematheque will be free entry with RSVP, will include one free drink for all attendees and will have complimentary appetizers available for our guests. Sugar Water Bar will be serving wine, beer and cocktails all night, we will also have live music from DJ Blkft & DJ Yuujin. BUMP is excited to work with the Calgary International Film Festival to curate a selection of Alberta based shorts to showcase prior to the documentary premiere. Our generous hosts at Contemporary Calgary, welcome us to their beautiful space to enjoy cinematic entertainment, display and sell artwork and celebrate each other throughout this night. Contemporary Calgary also invites guests of this event to the Astral Dance exhibition by Chithra Ganesh for the duration of the night – an exhibition not to be missed. RSVPs are required for entry as this event has limited seating and space – we recommend you reserve your attendance ASAP. 
Event Details
Entry: Free, must RSVP
Doors: 7:00 PM
Film Screening: 7:30 – 8:30 PM
Q&A: 8:30 – 8:45
Food, Cocktails, Music: 8:45 PM – late
Film Premiere: IN THIS MOMENT
Live music by: Yuujin & DJ Blackfoot 
Exhibiting Artists
Curtis Desiatnyk / Michelle Ku / Chris Malloy / John Ross / Lili Tayefi / Jae Sterling / Asim Overstands / Rhys Farrel / Megan Jentsch
*Complimentary beverages offered between 7:00 – 7:30 PM                                                                                                           *Merch table open after film screening, closes at 10 PM
This project has been made possible in part by the Government of Canada.
Ce projet a été rendu possible en partie grâce au gouvernement du Canada.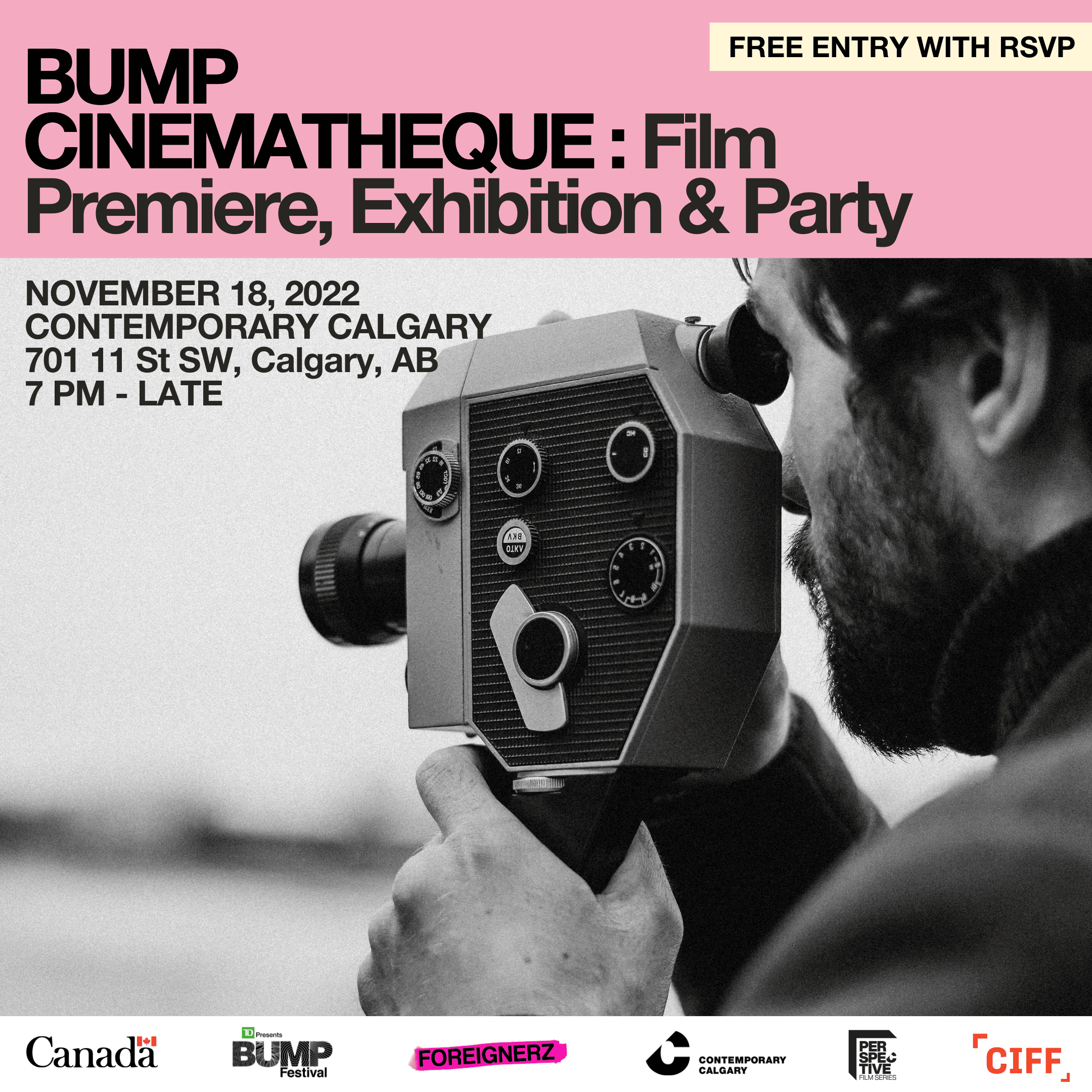 EVENT LOCATION
Contemporary Calgary
701 11th ST SW