Legendary German Graffiti Artist DAIM to Paint World's Tallest Mural in Calgary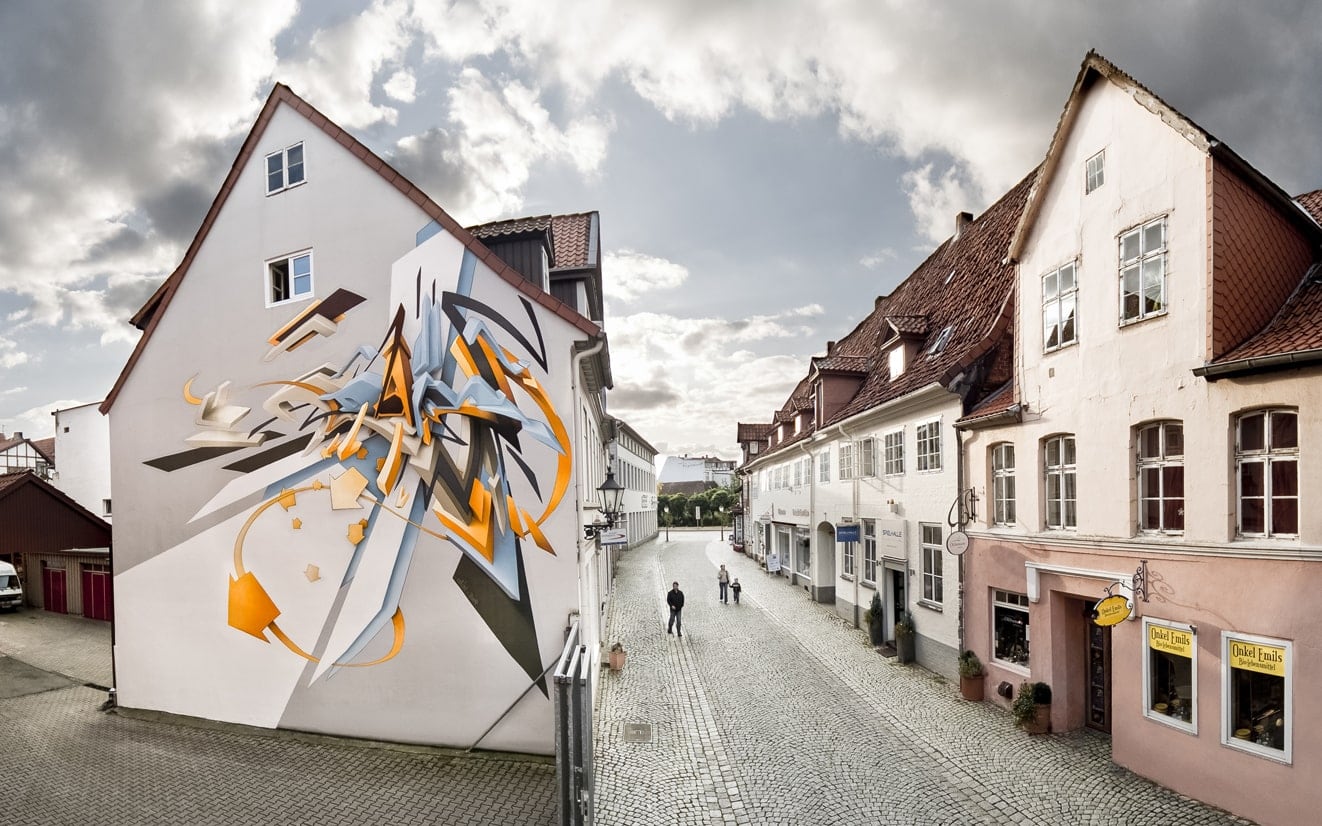 Tuesday May 31, 2022
The BUMP Festival is launching an early start to the mural season with the help of the legendary German graffiti artist, DAIM. Calgary's citywide street art festival is partnering with the artist for his Canadian debut where he will be painting the world's tallest mural in Calgary's vibrant Beltline neighbourhood.
Now in its 6th year, the BUMP Festival is creating a landmark mural in Calgary that cements the city on the international map as a creative hub for artists and powerful public art.
DAIM, born Mirko Reisser, is an internationally renowned artist who has been creating public artworks for 30+ years. His work has been exhibited in prolific galleries and museums around the world including the MACRO Museum Rome, Italy, Museum of Modern Art Bremen, Museum Marta Herford, Germany. In 2019 the Contemporary Art Center in Rouen, France featured a 30-year retrospective exhibition of his work.
Known for his large-size, 3D-style graffiti works, balancing a variety of content and techniques with his individual style, DAIM's geometric figures and letters obey the laws of light and shadow, but defy gravity and space, transporting the beholder to new dimensions. His work is nurtured from urban landscapes, as well as absorbing influences from printmaking, painting, and architecture. DAIM will be bringing his years of experience and influences to this Calgary mural, which is sure to be a major career milestone for him as well
A tall thanks!
The BUMP Festival would like to thank to Hazelview Properties, Vertigo Solutions at Height, and Verve Projects.
About the BUMP Festival
The BUMP Festival is a community driven project to transform Calgary, Canada into an expansive open-air contemporary art gallery. Started as the Beltline Urban Murals Project in 2017, the community-led initiative has expanded to become a Calgary-wide annual street art festival creating accessible public art, growing the capacity of Calgary's visual arts community, fostering community connection, and amplifying a diversity of voices through the arts. The 2022 BUMP Festival runs August 1st-28th and is presented by TD Canada and is made possible through the generous support of various granting bodies, local organizations and sponsors. Photos of DAIM & prior BUMP Festival programming can be found here.
Land Acknowledgement
In the spirit of respect, reciprocity and truth, BUMP honours and acknowledges the land of Moh'kins'tsis. We honour and acknowledge the Treaty 7 territory and oral practices of the Blackfoot confederacy (including the Siksika, Kainai, Piikani First Nations), as well as the Îyâxe (Stoney) Nakoda (including the Chiniki, Bearspaw, and Wesley First Nations), and Tsuut'ina First Nation.