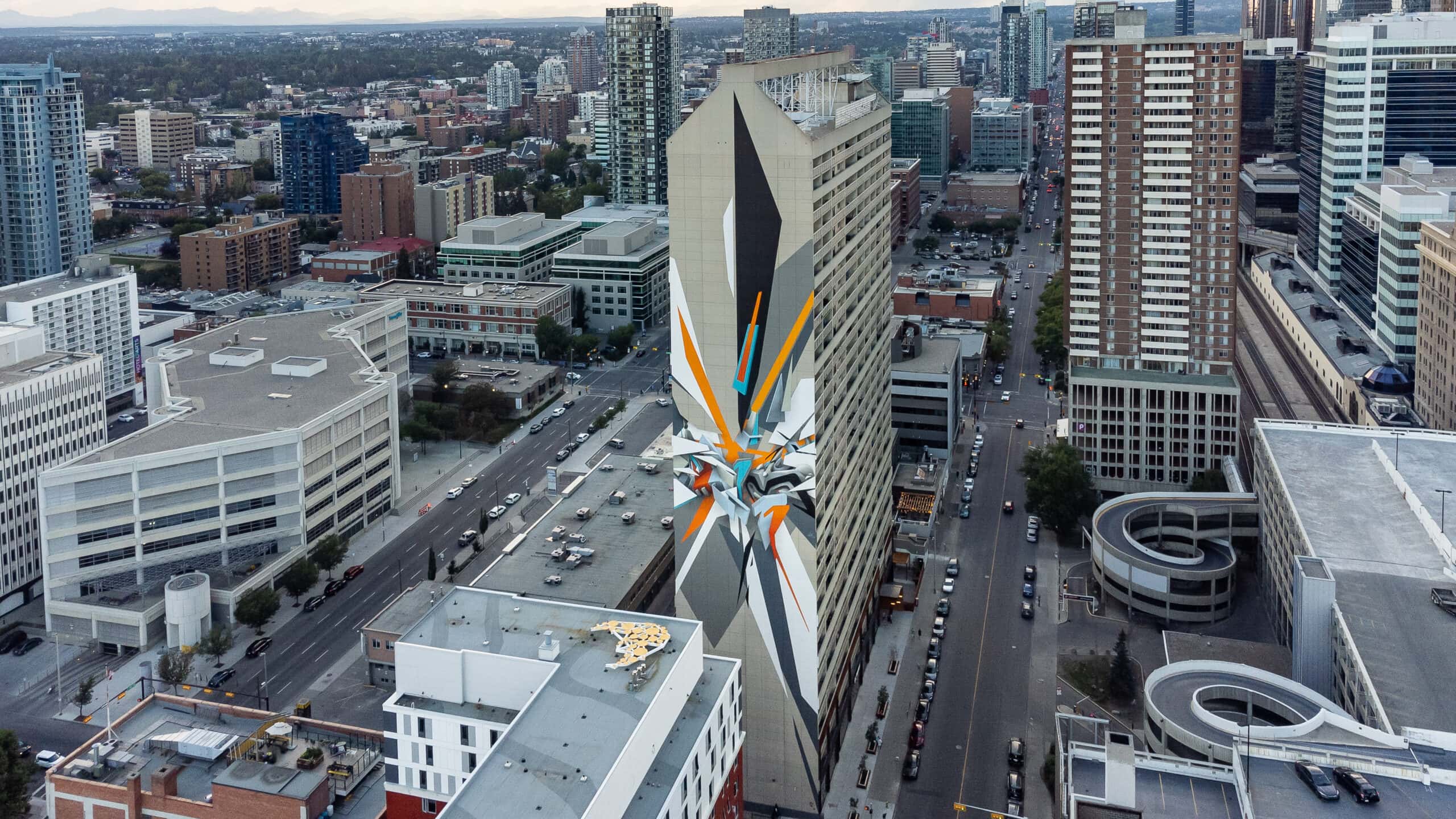 Monday August 22, 2022
Did you know that in June of this year for the 2022 BUMP Festival we created the tallest painted mural in the world? Take a look at these fully finished photos by Nick Coyne
Painted by the legendary German graffiti artist Mirko Reisser (DAIM) in collaboration with BUMP the mural stands at an official height of 310-ft, 9-inches (~95 metres). The BUMP Festival is proud to have been able to bring this landmark public art piece to Calgary and facilitate a project of this scale that brought together international and local artists. This mural further transforms our city into a place where ambitious and bold art works can be formed.
We're proud of the local artists who assisted in this mural's production under the mentorship of DAIM:
AJ Phler
JD War
Josh Creighton
FUN FACTS:
Mural height: 310-ft, 9-inches (~95 metres)
Paint Primer: 130 Litres
Basecoat Paint: 207 Litres
Cans of spray paint: 543
123 10 Ave SW, Calgary
This extraordinary mural has been in the making for over two years and would not have been possible without our incredible collaborators at: Vertigo Solutions, Verve Projects, Hazelview Properties and of course, our festival presenting partner TD Canada.