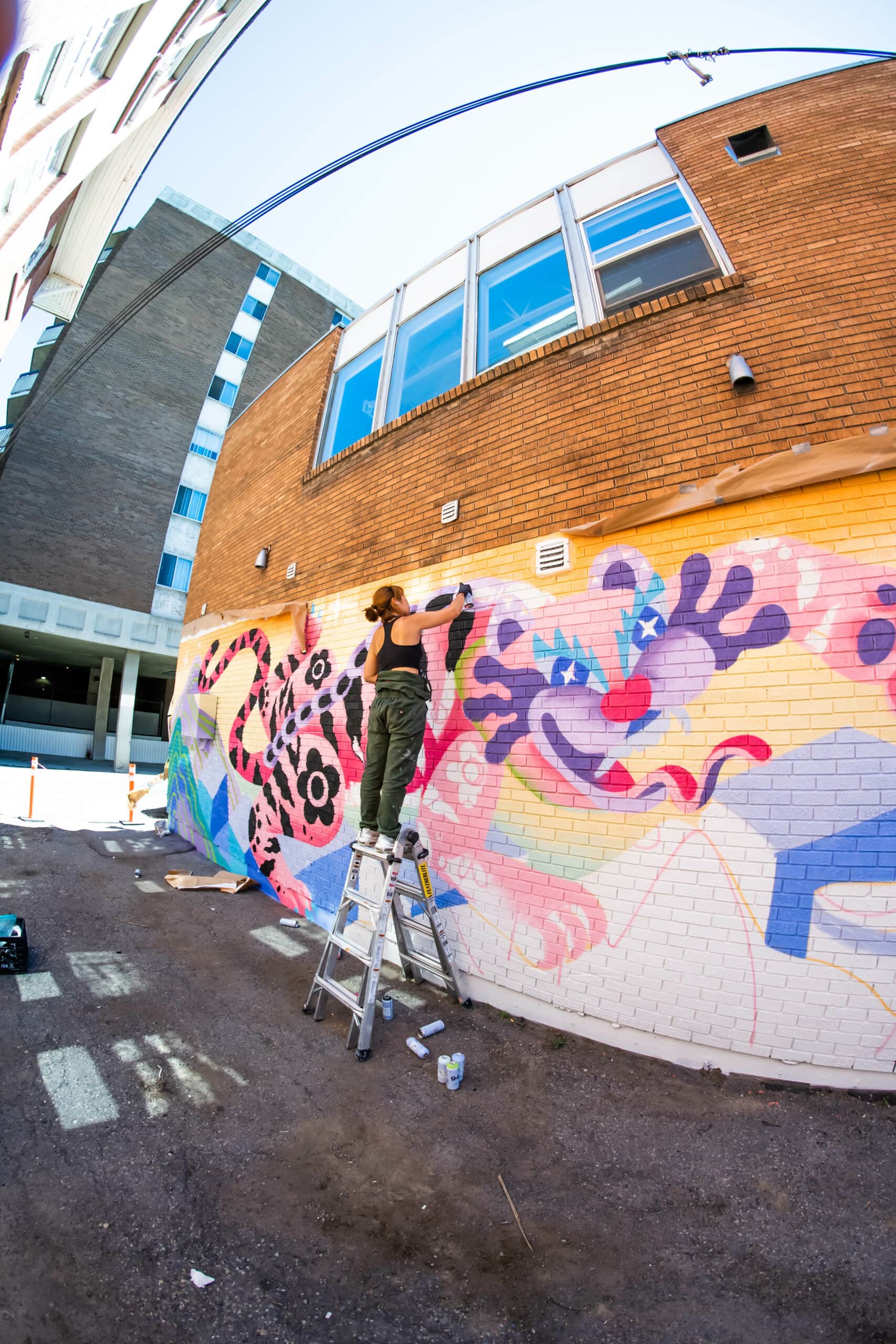 Monday August 15, 2022
This week marked the beginning of the 2022 BUMP festival, and what a beginning it was! We started off strong with a bash in Central Memorial Park, featuring local and national talent, food and even our own special BUMP Beer! 
That doesn't even cover the murals that began this week either, artists like Wenting Li, Jieun Kimand Mike Hooves all began their projects, getting us off to a very colorful start. These murals are going up fast, and have been so much fun to watch develop. Stay tuned to here and all of our socials to learn more about BUMP events and our murals as we get further into the festival!