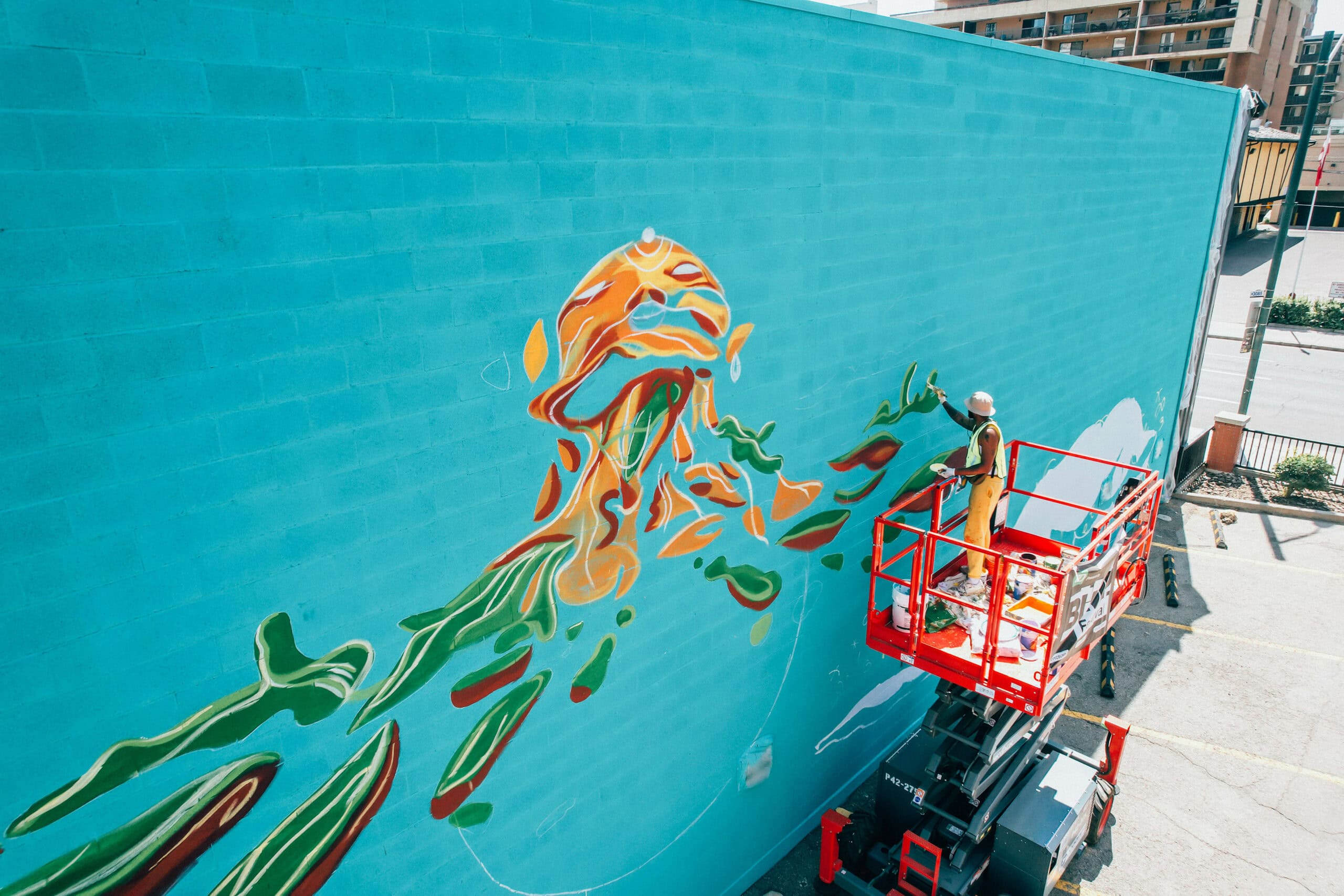 Monday August 15, 2022
We're already halfway through the 2022 BUMP festival! It's been another action packed week, with artists starting and finishing their incredible designs. June, Wenting Li and Mike Hooves all put the finishing touches on their colorful murals this week, while Jae Sterling, Katherine Langdon, Megan Oldhues, Alex Kwong, Jacquie Comrie and Curtia Wright all began! We're really kicking into high gear over the next week, with more events and murals coming your way!
Be sure to check out our Parks Canada BUMP UP, as well as the Graffiti Jam this upcoming week for more murals and music! Find more details on our social media and the website!