04 Jun

Meet the artists behind the first phase of our BUMP Road Works on-Street mural series for Summer 2021!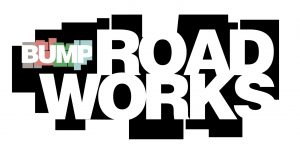 We've launched the first phase of our new BUMP Road Works Series in partnership with the City of Calgary Parks Department to bring the works of local artists to Calgary streets. Three local artists have painted two new container parklets that will be used to provide new public gathering spaces and help activate main streets in Calgary in support of local businesses and communities.
"The BUMP Road Works series brings local artists to new surfaces on Calgary streets in support of local businesses and community. We're so happy to be creating more opportunities for local artists to share their talents" said Julia Schreiber, Murals Director for BUMP.
Meet our first-phase BUMP Road Works artists: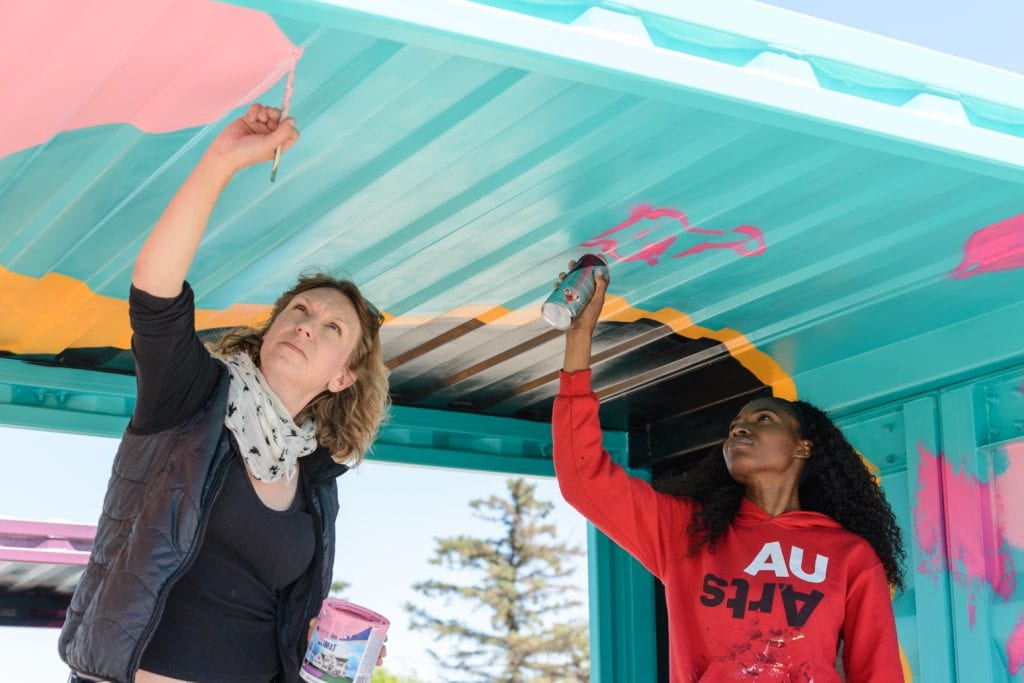 Syd The Artiste, also known as Sydonne Warren, and J. Broz (Jessica Broz) are both Contemporary Canadian Visual Artists specializing in large-scale expressive painting. Both women began their self-taught art journeys in 2013. Since then, Sydonne has developed into a  professional Artist, Instructor, and Designer, and J. Broz contributes to the city on multiple projects collaborating with artists and organizations. They are both raised in Calgary on Treaty Seven land and are studying artists at Alberta University of the Arts.
Sydonne predominantly creates portraits but enjoys exploring abstract works. Her artwork often showcases a combination of high contrast subjects, bold but straightforward colour pallets, and a mixture of expressive strokes, drips and rigid lines. Sydonne's themes are usually reflections of her experiences and her desire for the African diaspora to occupy, impact and own space. Sydonne's influences include Basquiat, Warhol, Tiffany Anderson and local artist bad guy Ry Ry (Ryan Postic).
Broz is an intermediate artist with over 15 years of paint knowledge from commercial, retail and renovation professions. Her style is fluid as she explores different subjects and has a diverse portfolio, including illustrative, representational, and geometric abstraction, with partiality to texture, movement, and contrast of chaos and order. Frank Stella, Bridget Riley, Richard Hamilton, and local artists Elena Bushan, Alex Kwong, Toner and ITSXYZ, influence her work.
Their combined experience includes ten murals in Calgary, with Sydonne having independent authorship of multiple murals in Calgary and community-driven projects. J.Broz has mainly worked as an assistant with Toner and received her first mural installation in 2021 with Chinook Blast.
JD is a self taught artist originally from Winnipeg MB who now calls Calgary AB home. He would describe his style of creating as 'spontaneous yet technical'.
Growing up in both a family and city where self expression and the arts were nurtured, it was only a matter of time before he was exploring and discovering what motivated him personally
He was most inspired at a young age by the large colourful and often intricate murals that we see and speculate about in our cities every day. Not long after discovering his love of street art and its culture, he began to teach himself to paint through trial & error and countless hours of practice.
JD later went on to take Graphic Arts courses at SAIT, as well as classes at Alberta College of Art and Design (ACAD) in Calgary to further practice proficiency and technique.
His philosophy when it comes to creating is to have fun, and don't be afraid to get messy while learning new techniques and composition. He would like to continue to bring energy to spaces we often forget can be an artistic platform, while breathing creative culture and life into otherwise dull and monotonous environments.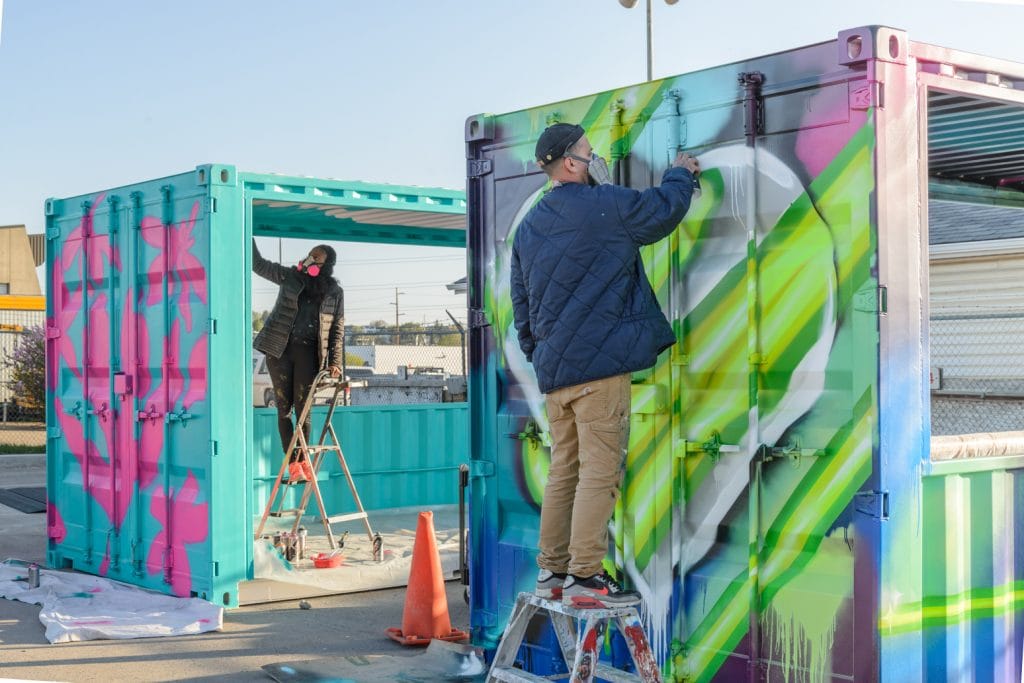 Where can you find these parklets?
We're thrilled to have these three talented artists on board for this new and exciting project. To see their finished Road Works up close, you can visit them at the following locations:
Syd the Artiste and J. Broz at Kensington Plaza, in front of the Plaza Theatre
JD War on 17th Ave, between 9th and 10th Street SW
Keep your eyes peeled on our channels, or sign up for our newsletter for more information on this ongoing project. Happy hunting!
All photos courtesy of Chelsea Yang-Smith.