BUMP Festival launches TRANSITWORKS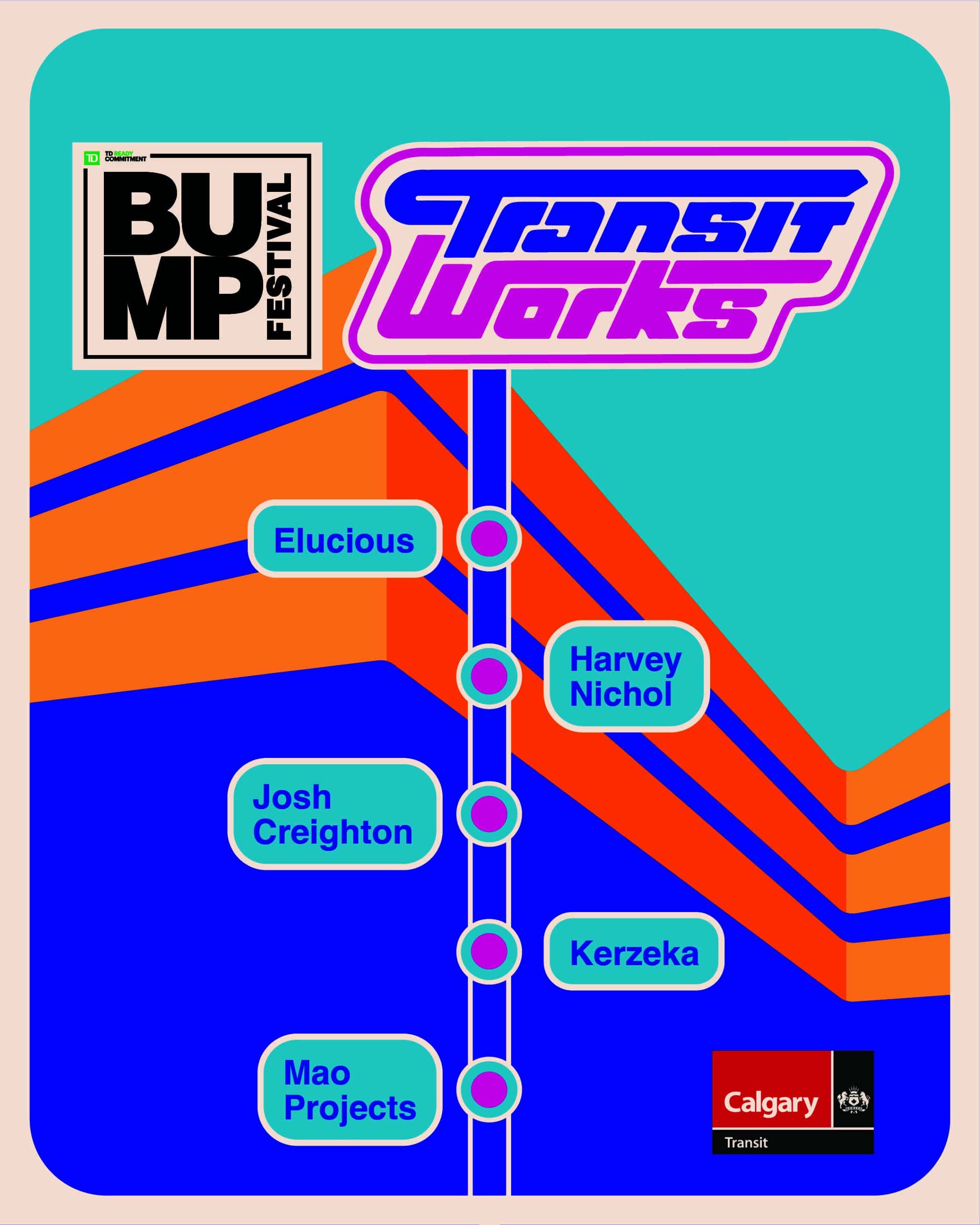 Wednesday September 27, 2023
This fall we are excited to announce the launch of a brand new BUMP initiative : TRANSITWORKS in collaboration with Calgary Transit.
BUMP artists have gone across Calgary to paint building walls, alleyways, abutments, sea cans and jersey barriers over the past few years. Today we kick off painting Calgary C-train stations! In collaboration with Calgary Transit we are painting Sunalta, Barlow, Marlborough, Rundle, Southland and Banff Trail CTrain stations over the next week. In line with our mission to make Calgary into an open air public art gallery, through TRANSITWORKS we want to continue creating accessible public art that is woven into the infrastructure of the city of Calgary. 
For this fantastic new project we are joined by Calgary based visual artists Harvey Nichol, Kerzeka, Mao Projects, Josh Creighton & Elocious in stations across the city. You can visit them now to see the unique ideas each of them are bringing to their new canvas'.
HARVEY'S STOP : Marlborough Station
KERZEKA'S STOP : Banff Trail Station
MAO PROJECTS' stop: Barlow/Max Bell Station
JOSH'S STOP : Southland Station
ELOCIOUS'S STATION: Rundle Station
Thank you Calgary Transit for having us and letting us make these five stations into some really special art installations. Stay tuned for more details and news about TRANSITWORKS 🙂