BUMP FESTIVAL IS HIRING FOR 2023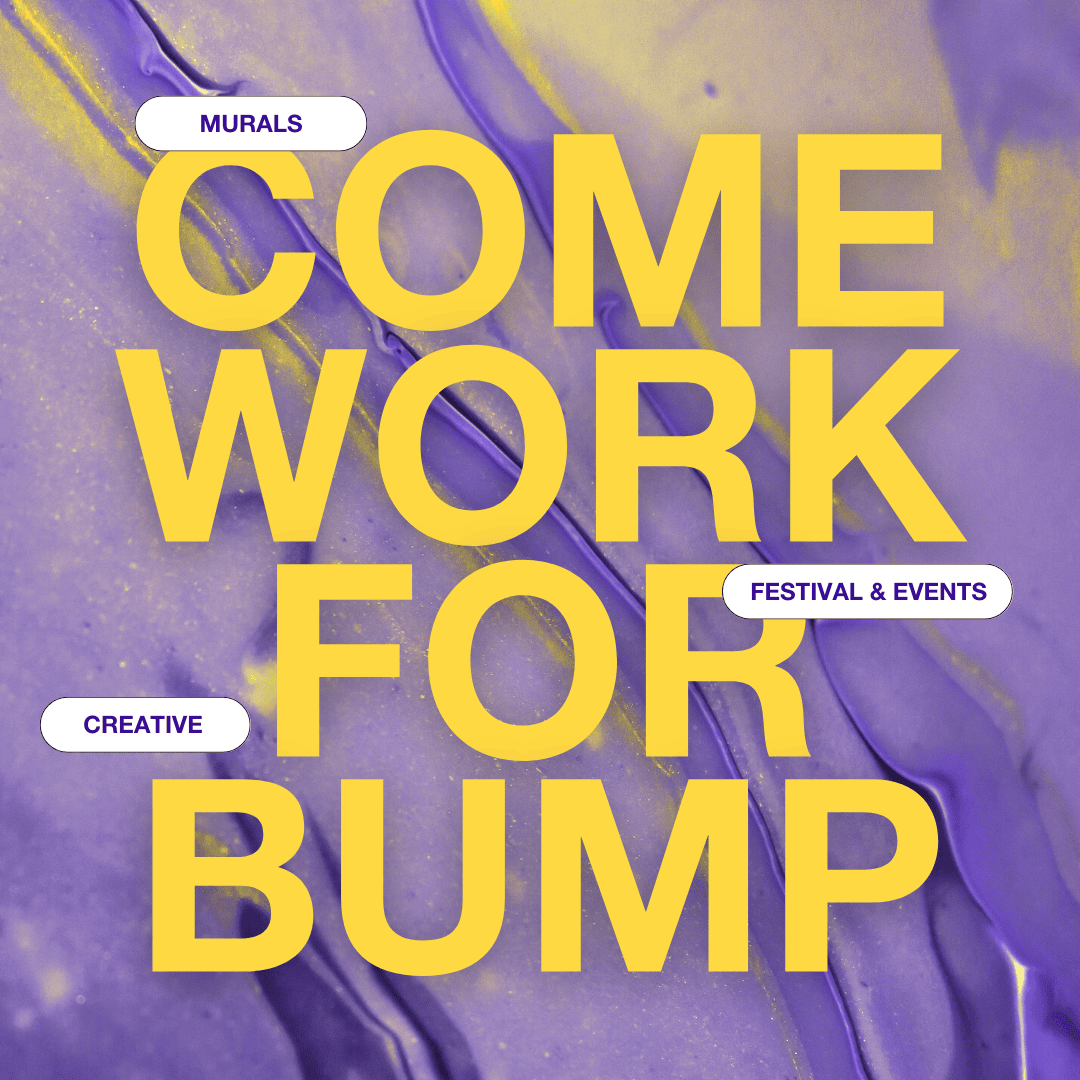 Thursday March 2, 2023
BUMP Festival is hiring again! Our festival is growing and so is our organization. We are getting ready for an exciting August and are ready to expand our summer team with four seasonal team members, and one permanent position.
For 2023 we are looking to hire for the following positions. Please click on each position title to learn more about the role and how to apply. All of our positions will require you to apply through the BUMP Festival application portal as well as upload a resume and CV. Please note that we require applicants to answer a few key questions within their cover letter, we recommend you read the below position descriptions fully before applying.
Seasonal Positions May – September 2023:
🖌 Two Mural Coordinators
🗓 One Festival & Events Coordinator
💻 One Social Media & Marketing Coordinator
Permanent Year Round:
BUMP Festival is operated by a small but mighty, close knit team of art enthusiasts and advocates who are always ready to roll up their sleeves to make things happen. We value and expect respectful communication, different perspectives and experiences, collaboration to achieve goals and a team environment where many hands make strong work. We get together when solving problems and share in the celebration of our team's successes. Apply today if you think this sounds like the type of place you want to work 🙂
The BUMP Festival job application portal can be found here.
If you have any questions please email creative@beltlineyyc.ca. Applications will close on Friday, March 24 2023, 6 PM MST.