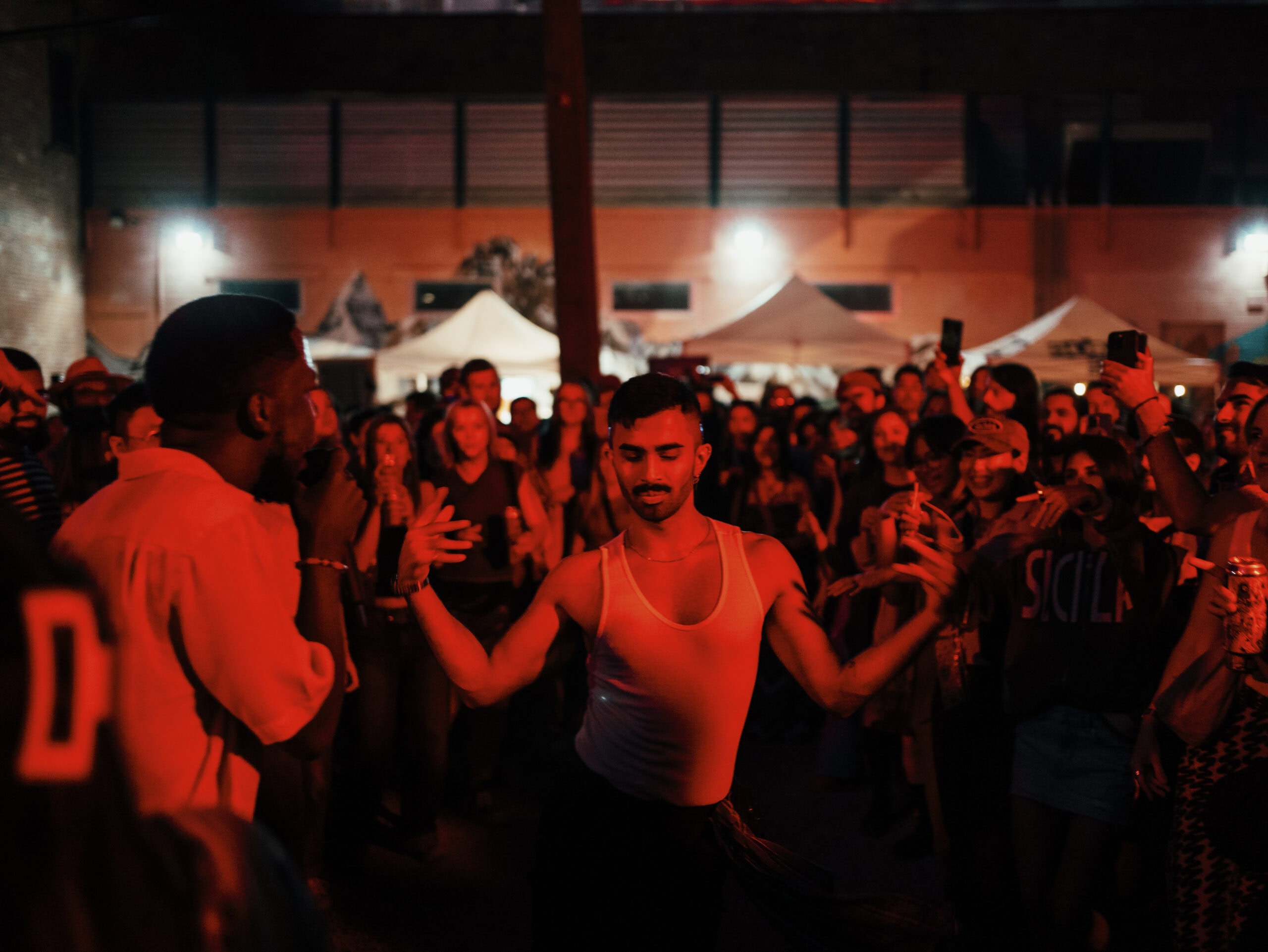 Monday August 28, 2023
Thoughtful arts programming can often usher in a new era in a place and time, whole cities can change in just an instant. This sentiment plays a big role in how we execute all parts of BUMP Festival. The BUMP Alley party we threw this Saturday felt like magic – a euphoric night of electronic music led by radical, passionate musicians who are pushing various spaces forward. We thought long and hard on this line up and also where to hold this party, and it brings us incredible joy that there was such a overwhelming appetite for our DJ's, a night like this, to celebrate the murals we've been programming and the ability for all of us to dream of new futures through music and art. 
This is only the start! BUMP Festival will continue to architect this city from the inside through the many artists we bring and spaces we create. Thank you to everyone who made this alley party a success, the energy was incredible. There are many more alley parties to come, trust us when we say we're going to be creating the parties and art that will go down in history .
A huge thank you to headliner BAMBII whose legendary underground parties in Toronto gave rise to a profound wave of electronic music from QTBIPOC musicians and collectives. Bringing her to BUMP Festival felt right for us. Thank you to the magnificent Hood Joplin, Buccaltheft & Metafloor, DJ's and producers who are leading the charge in our own Alberta with great energy and great taste. 
Special thank you to Fabien for his visual projections on our murals in the alley, Sacha Titmarsh for lighting up our party, and  CJSW for our incredible sound system!
We can't wait for next year. You can watch some recap's of our alley party here & here 🙂 All photos seen here are courtesy Kyle Wilson.