The 2023 BUMP Festival Artist Applications are now open!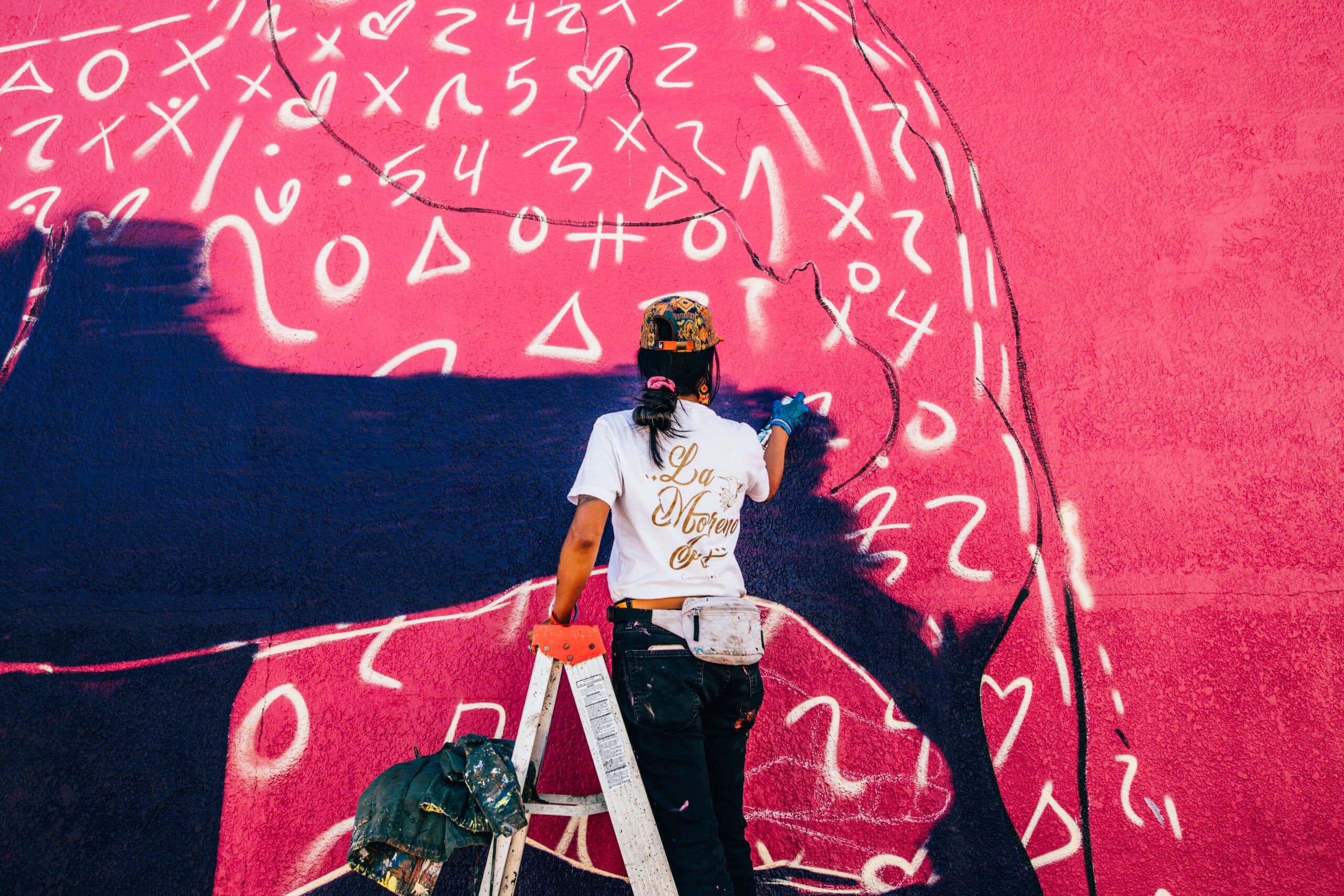 Friday January 6, 2023
Welcome to the start of our festival year, the first step for us is to learn more about all of you. Last year we saw artists from far and wide apply to paint murals, participate in our graffiti jam and Road Works programs. The summer was truly buzzing with creative energy, and it has only made us more ready to expand, learn, evolve and throw another fantastic festival this August. 
Our 2023 submission process is intended to solicit portfolios and qualifications from artists who will be chosen for various types of BUMP Festival projects. We are seeking artists and muralists with varied experience who can execute murals large and small and who want to contribute to the betterment of the community through art. Local Calgary based artists, artists from across Canada and International artists can apply to BUMP Festival.
At BUMP Festival we value creativity, diversity and talent in artists and encourage artists to approach our festival with creative vigor, thoughtfulness and spark. We are an inclusive project intended to be enjoyed by all classes, genders, cultures, ages and abilities and it is important to us to create a safe and equitable space for our cultural diversity to be celebrated and represented through visual art. 
Please read through our complete 2023 Artist RFP document which can be found below, containing information on what we require, a link to the application portal as well as the types of projects you can apply for. We encourage you to read through it carefully before compiling the required parts of your application. 
Application Deadline : February 6, 2023 6:00 PM MST
BUMP Festival 2023 Timeline
January 6th – February 6th, 2023

Submissions open

February – March 2023

Jury deliberations

April 2023

Wall pairings, Road Works artists notified

May 2023

Successful Festival artists notified, 

Road Works painting

May – June 2023

Festival artists create design concepts

June – July 2023

Festival artists lineup announcement

August 2023

BUMP Festival;

Festival artists painting