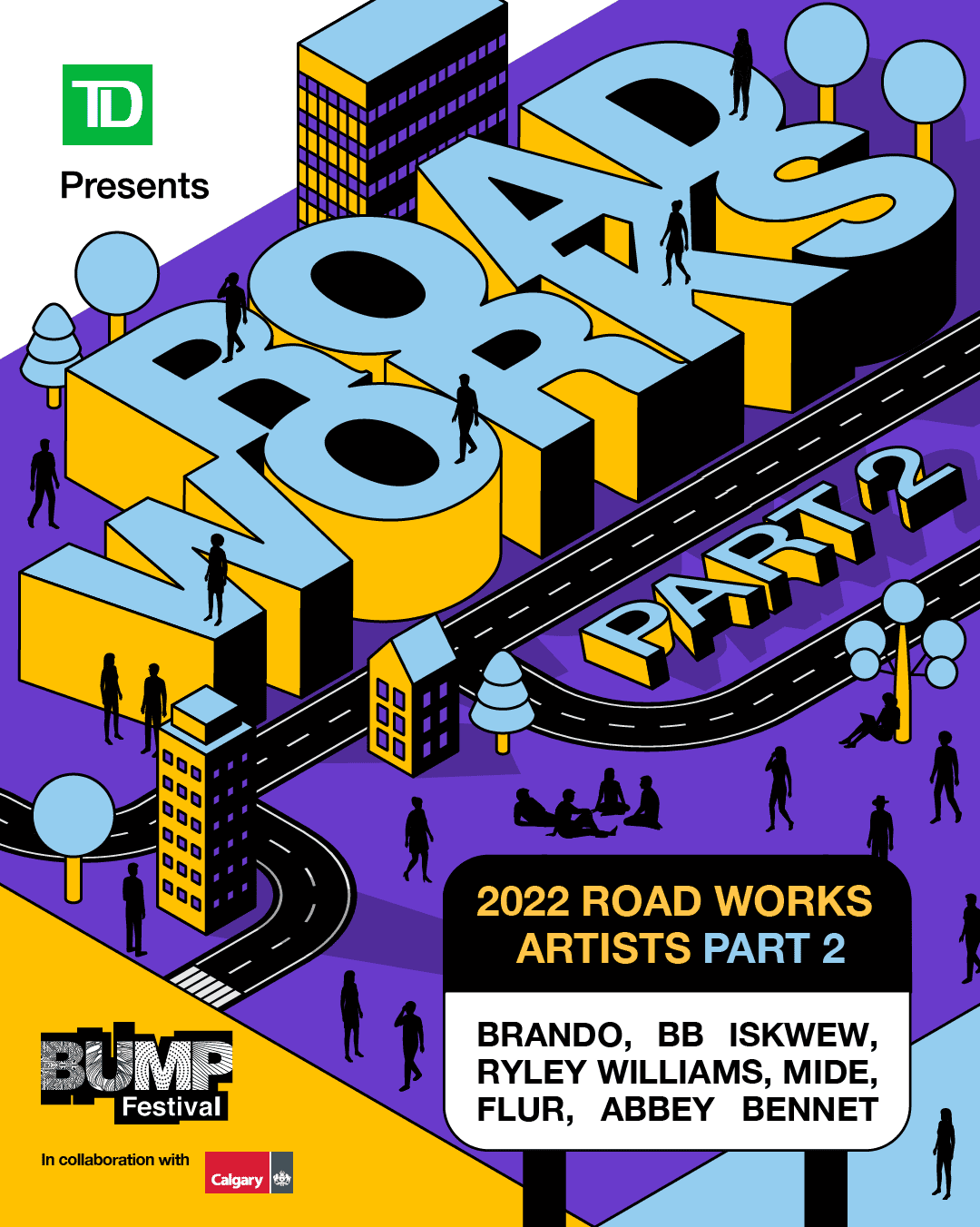 Wednesday September 14, 2022
Our Roadworks program has been a massive hit, so The City Of Calgary wanted us to do a second round, this time in the neighborhood of Dover! 
The Roadworks Program was launched last year and has been a unique public art opportunity to program local emerging artists. While we know that the Jersey Barriers artists' paint will end up all over the city, there is certainly an element of surprise in not knowing exactly where your piece could go. Our Roadworks artists are designing and painting their canvas's with this in mind – that their art has the capacity to spark joy, wonder, play and dialogue in a variety of different neighborhoods, potentially even traveling further than one site and reaching new eyes every day. 
For 2022 ROADWORKS Part Two we are welcoming back some artists and also seeing new faces. We are so excited to have Mide, Abbey Bennet, Brando, BB Iskwew, Ryley Williams & Flur this September. Their work will be seen this fall all over 34 Avenue S.E
.