2020 BUMP Festival Kicks Off!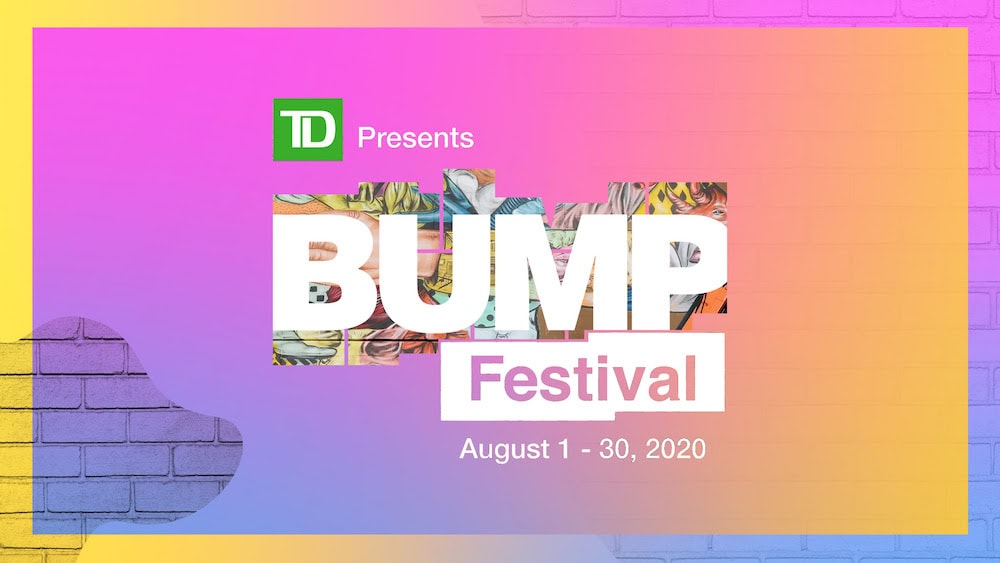 Saturday August 1, 2020
We're pleased to welcome you to the start of the 2020 BUMP Festival, Presented by TD. The Beltline Urban Murals Project is a community driven project that has been transforming the centre of beautiful Calgary, Alberta, Canada into an expansive open-air art gallery since 2017.
We believe public art has an important role to play in building community, promoting dialogue and enriching our cultural landscape. Each year, BUMP strives to bring together a diverse portfolio of engaging local, national and international mural artists to create works of art representing different styles, media, people and stories.
This year has been especially difficult in the arts due to the global pandemic, however, we are very grateful to present to you the most exciting and ambitious BUMP Festival to date with 20 new murals by a selection of amazing local, national and international artists.
We invite you to explore the many opportunities presented in the 2020 BUMP Festival program to safely experience many new works of art being created right before your eyes, hear stories and conversations with BUMP artists, enjoy live DJ BUMP-Ups at mural sites throughout the Beltline and hopefully, feel closer together again as a city even if, for now, we're still physically apart.
-Junette Huynh & Peter Oliver
Beltline Neighbourhoods Association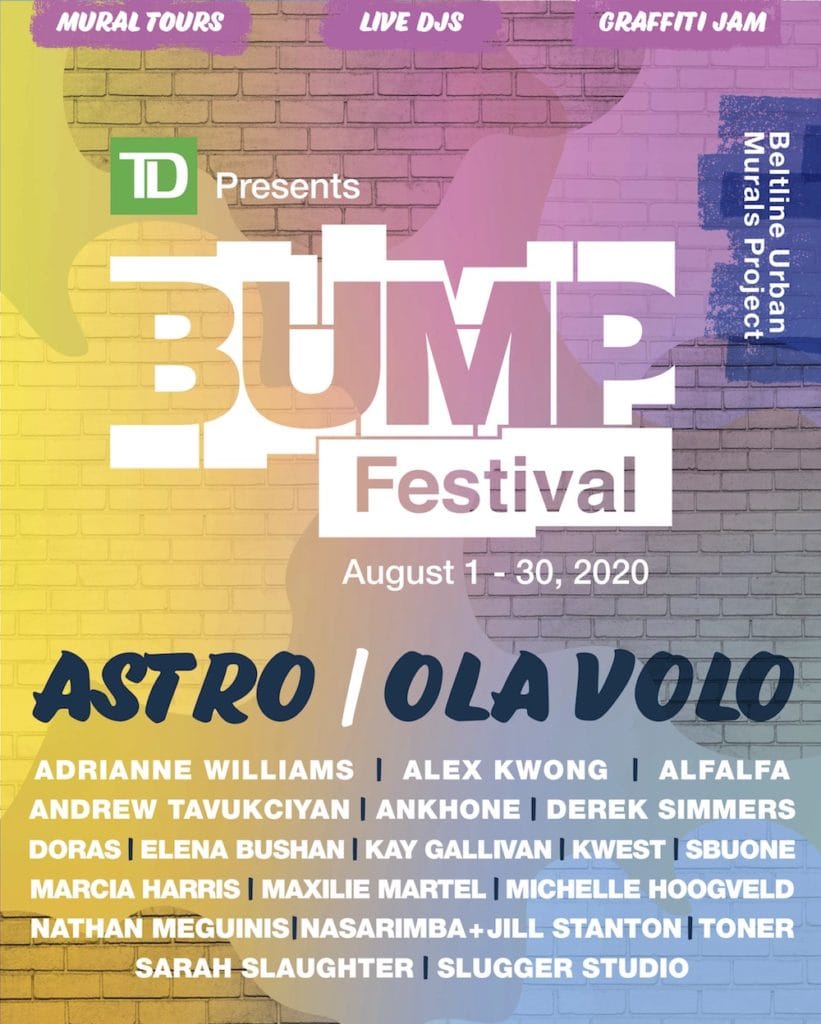 TD is proud to support the arts in our community. Through all the challenges we faced this year, it has become clear how vital a vibrant community is, and how the beauty of our own neighbourhoods can provide comfort during difficult times. We are excited to watch the unveiling of new murals this year and know that the transformation of these spaces will not only lift our spirits during this time of distancing but will support talented artists and ultimately strengthen resilience across our communities.
Robert Ghazal
Senior Vice President, Prairie Region, TD Canada Trust
Over 20 new murals will be painted through the month of August with the first artists starting this week. You can kickoff the Festival with us now by jumping on the first of a series of self-guided tours exploring classic BUMP murals from your smart phone.