Request for Portfolios – 2022 BUMP Festival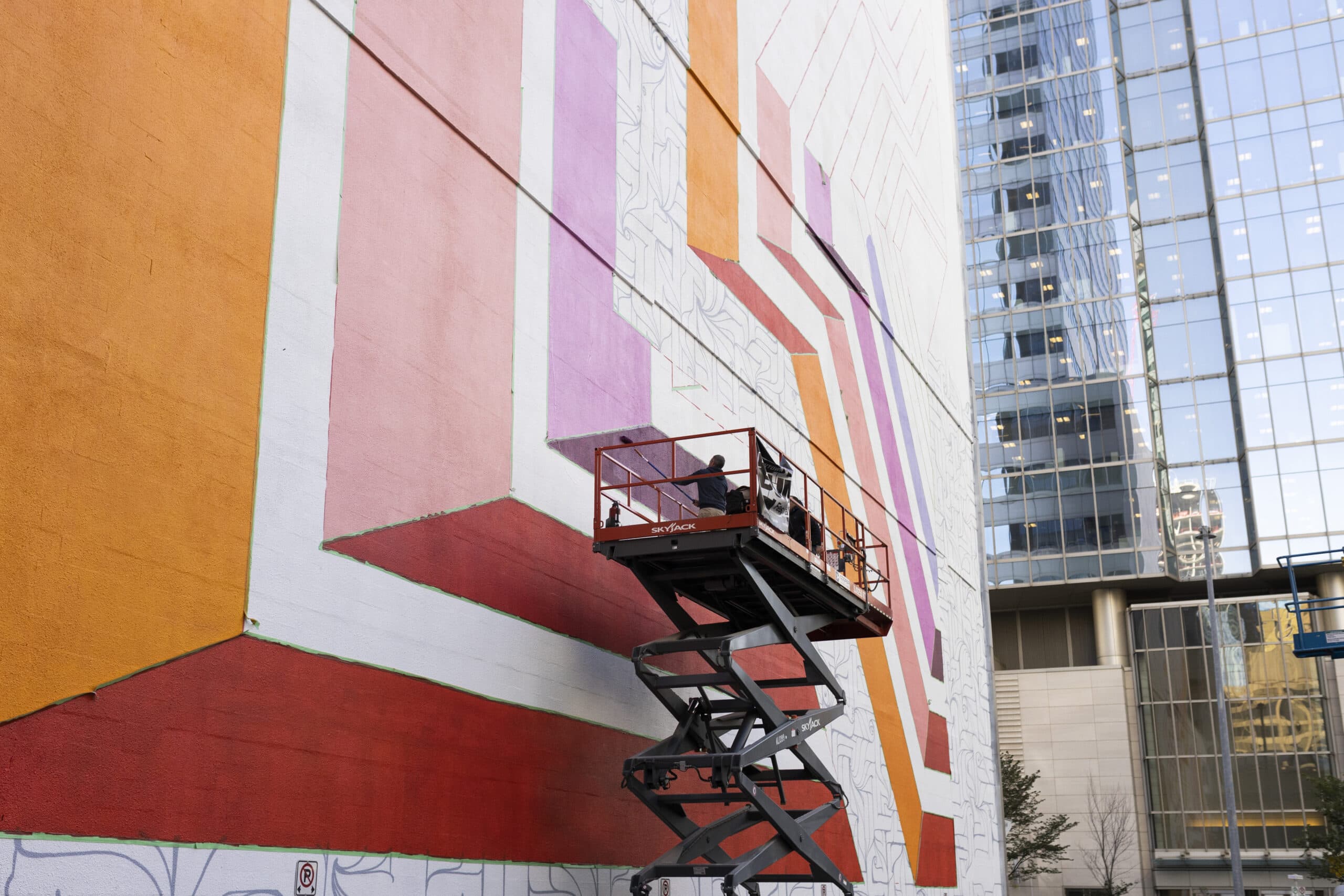 Tuesday February 1, 2022
The Beltline Urban Murals Project (BUMP) is now accepting submissions for our 2022 BUMP Festival. The submission process is intended to solicit portfolios and qualifications for artists who will be chosen for the project. We are seeking artists and muralists with varied experience who can execute projects large and small, and who want to contribute to the betterment of the community through art. We value creativity, diversity and talent in our artists. We are an inclusive project intended to be enjoyed by all classes, genders, cultures, ages and abilities. It is important to us and the City of Calgary that we create a safe and equitable space for our cultural diversity to be celebrated and represented through visual art.
BUMP celebrates the diversity and talent of all artists and invites folks from BIPOC, Indigenous, LGBTQIAS+, differently-abled communities to apply. 
ARTIST REQUIREMENTS
The following are required to paint for BUMP:
Artists must be available to start and finish their mural painting over a 10 day period during the month of August 2022

Artists from outside of Calgary, Alberta must make their own travel and accommodation arrangements for the painting period (artist fees will reflect the additional travel expenses)

Artists will provide their own paint and painting supplies. Artists ordering paint from outside of Calgary must consider shipping time before the painting period begins. The BUMP team is happy to help direct out-of-town artists to local paint suppliers

Artists must obtain appropriate certification for use of aerial elevation equipment if required for their wall (scissor or boom lifts, scaffolding, ladders)

Artists will be working outside for the duration of the painting period and must bring/source all needed supplies and gear to work in any weather condition

Artists must will be required to hold general liability insurance for the entirety of their painting period. Assistance purchasing insurance is available.
BUMP welcomes applicants new to murals and will provide mentors and assistance to support learning and skill development for artists.
SUBMISSION CONTENT
Each respondent should submit their portfolio with the required materials via the Artist Applicant Portal. 
Portfolio Requirements
Length: Maximum five 8.5 x 11 pages
Size: 10 MB maximum
File type: Submissions should be in a single PDF file. (This free online PDF converter may be used to combine and convert files to PDF format: https://doctopdf.com/)
File name: Portfolios should clearly indicate your name. Please name your file in the format: "YOUR NAME – BUMP 2022.pdf".
Application deadline: February 28th, 2022 at 6:00 pm Mountain Standard Time
Each respondent is solely responsible for ensuring that their response is received at BUMP before the specified closing. Late submissions may not be considered. 
Artist Details
Provide your

legal name(s), preferred name(s), email, phone number, and address (including current residing country/province)

Please include pronouns and how you identify (ie: Indigenous, person of colour, LGBTQIAS+, differently abled etc, including as much detail as you are willing to share)

Optional: provide the artists' website, social media (i.e. Instagram) information
Artistic Practice (1 page maximum)
A written description of your artistic practice with details on your artistic process, styles, influences, subject matter, chosen mediums and any focus outside of muralism

A written description of your experience with murals

, both interior and exterior if applicable. Provide a description of the timelines and sizes of the murals you have painted, referencing images in your portfolio. Alternatively, describe your experience with other forms of painting or art if you are newer to muralism
Portfolio (3 pages maximum)
Provide up to 18 images (6 per page) of previous works. Preference is for murals, however other painting/art work and graffiti art is encouraged. 
The portfolio should approximately reflect the style of murals you would install.

If any submitted references are created by more than one artist,

please clearly indicate your contributions for each piece
Optional: You may provide two concepts (one horizontal and one vertical) of a proposed mural. Clearly indicate if an image is a concept or a previous work
Application Assistance
If formatting or technical issues are a barrier to your application, please reach out to paint@beltlineyyc.ca for accommodations. We are happy to provide assistance where possible for anyone experiencing difficulties with their application. Please do not hesitate to contact us with any questions related to the submission process or requirements of this project. 
SELECTION PROCESS
A qualified jury will evaluate all responses based on the goals and criteria below. 
BUMP's mission is to showcase a diversity of:
artists (identities, gender, ethnicity, etc.)

style/media (artworks of all schools, styles, scales, mediums and tastes will be considered)

origin (local, national, and international talent)

Qualifications and experience (established and developing artists, particularly local)
BUMP strives to include a significant number of local artists (Calgary and Alberta) as well as artists from the Indigenous, BIPOC, LGBTQIAS+ and differently-abled communities. 
Successful artists will be advised they have been selected for the project by the end of May 2022. Due to the volume of applicants, only shortlisted applicants will be contacted. 
Note: A roster of reserve artists will be created in the event that additional murals are added to the project in 2022, or if selected artists are unable to participate in the festival. 
PROJECT DETAILS
Wall Details and Budgets
The locations, details, and budgets for the murals will be provided to successful candidates. Artists will be assigned to walls with consideration of the artist preferences, building owner preferences, artist experience and the jury's evaluation of location characteristics.
Artists are welcome to work in teams, bring assistants etc. provided they are also covered by the artists' insurance. 
In addition to our regular BUMP Festival projects, we may have opportunities for commissioned projects outside and adjacent to the festival. Please indicate in the Artist Applicant Portal if you would like to be considered for these opportunities and join our artist database. 
BUMP 2022 Timeline
February 1st – February 28th, 2022: Submissions open
March/April 2022: Jury deliberations
May 2022: Successful artists notified
May 2022: Wall pairings
May – June 2022: Artists create design concepts
June/July 2022: BUMP Artist lineup announcement
August 2022: Painting of murals & BUMP Festival