BUMP is excited to launch in 2022 a mural for Parks Canada to help raise awareness about whitebark pine trees – an endangered keystone species in Banff National Park. Found within high-elevation forests in Western Canada, whitebark pine seeds are nutritional foods for birds, squirrels and bears; their growth influences snowmelt, soil development and the habitat conditions of other plants. When the health of whitebark pine suffers, so too do the species and ecosystems they support. The species-at-risk is in decline across Banff, Jasper, Kootenay, Yoho, Mount Revelstoke, Glacier and Waterton Lakes national parks.
Parks Canada commissioned BUMP to create a mural to increase awareness among Calgary audiences of the whitebark pine in and the ongoing conservation work conducted by Banff National Park to protect this species-at-risk.
After a nationwide call for artists to paint this mural and a careful decision making process between BUMP and Parks Canada, Kamamak, an IndigiQueer Nehiyaw iskwew (Cree Woman) artist was selected to paint this mural.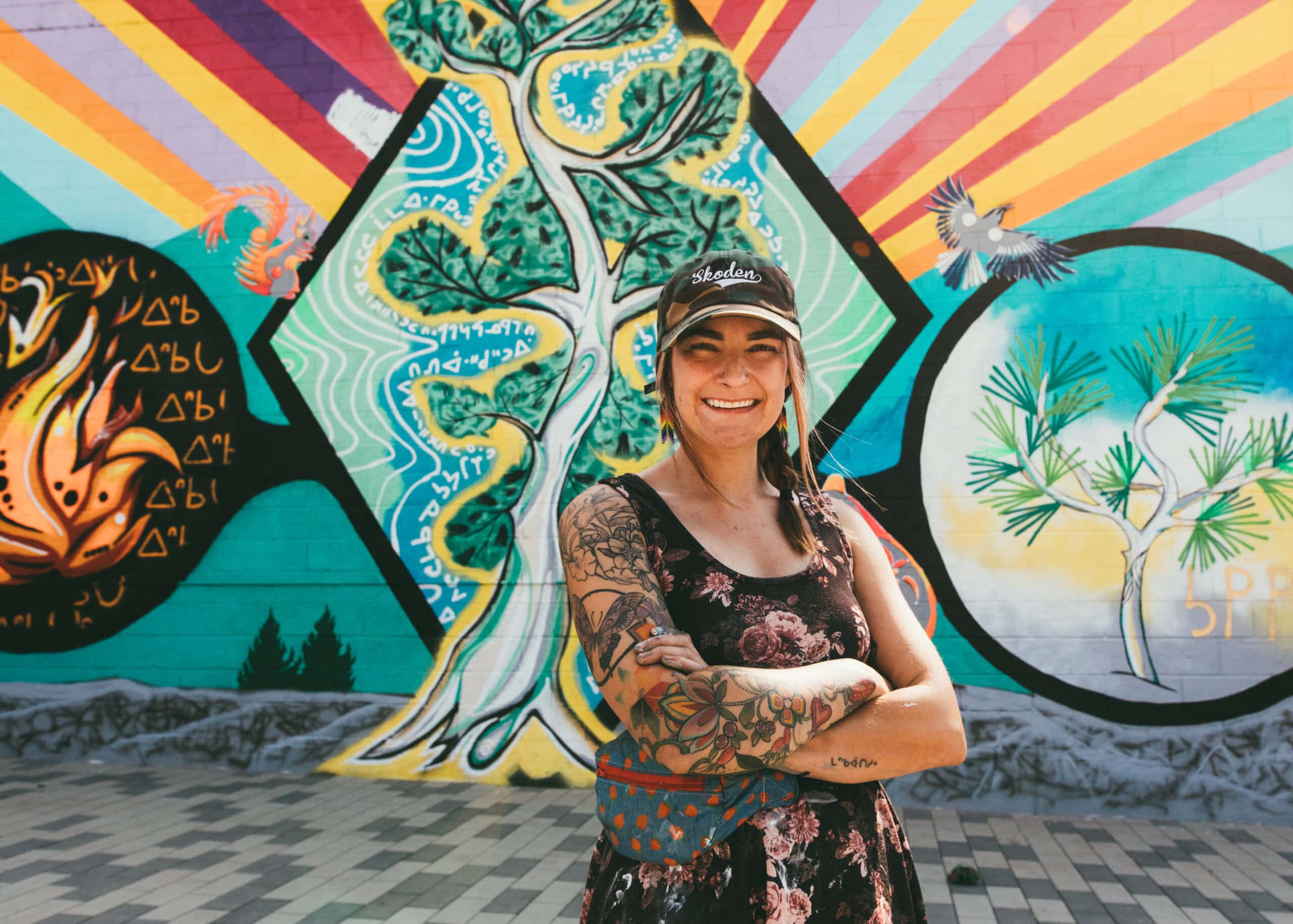 Mural Statement
In  her mural ᐋᐧᐦᑰᐦᑐᐃᐧᐣ (Wâhkôhtowin), Kamamak reflects on the Whitebark Pine species and its ability to provide for so many other forms of life in its ecosystem. In naming her mural Wâhkôhtowin, she further pushes a message of the interconnectedness between us and all our relations. Wahkotowin is the Cree law of taking care of one another through relationship and kinship, seen here through the Whitebark Pine.