NEOMA : THE LARGEST MURAL IN ALBERTA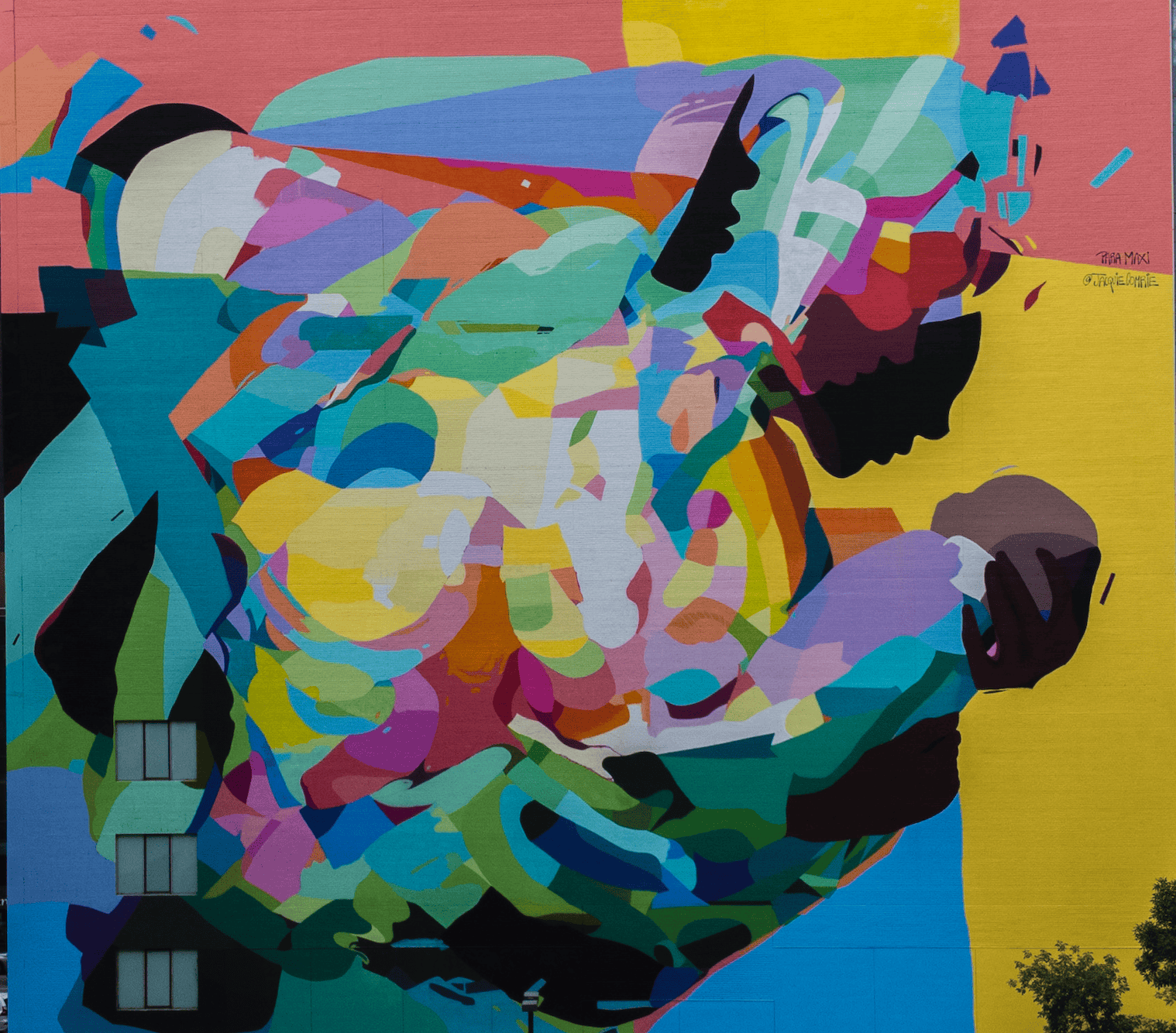 Tuesday September 27, 2022
We are excited to announce that NEOMA by Jacquie Comrie – the LARGEST mural in Alberta is now ready for the public. Standing tall and wide at over 15,000 square feet in the heart of Calgary, Alberta, this incredible piece of contemporary art is an homage to "creation, transformation, and our ancestors."
Playing with bursts of color, Toronto based Jacquie Comrie says that "colour is the universal language of emotions. And this work is an exploration of the psychology of colour, its powerful effects on the human body and mind, holding space for much needed mindfulness and to remind us all to pause and BREATHE." Comrie designed NEOMA with not just the size and scale of the building in mind, but also what the building's purpose is – HomeSpace is a leading affordable housing provider in Calgary, and also the new home for Inn From The Cold, which meant that mental health and the need for powerful community was ever-present in conversations around what this mural has the capacity to do in this space – heal, transform, support and inspire.
Projects like this are so important to us, it not only allows us to bring something beautiful and transformative to our city but also involves so many people along the way who can say they were a part of the story behind the largest mural in this province. This mural was also an opportunity to engage emerging local artists to put their stamp, vision and skill to a massive installation; we are so proud to have had Harvey Nichol, Olivia Johnson and Josh Creighton assist Jacquie Comrie from start to finish of this mural, their presence and work ethic has been incredible to watch.
This is a collaborative project between BUMP and Homespace, and we couldn't be more happy with what it has given us, a modern landmark in our city that is a site to behold. Current and future c-train passengers will be lucky to see this installation as they ride through downtown on their daily commute. You can visit this site at 706 7 Ave SW.
Thank you Jacquie for giving this city your passion and spirit through NEOMA.