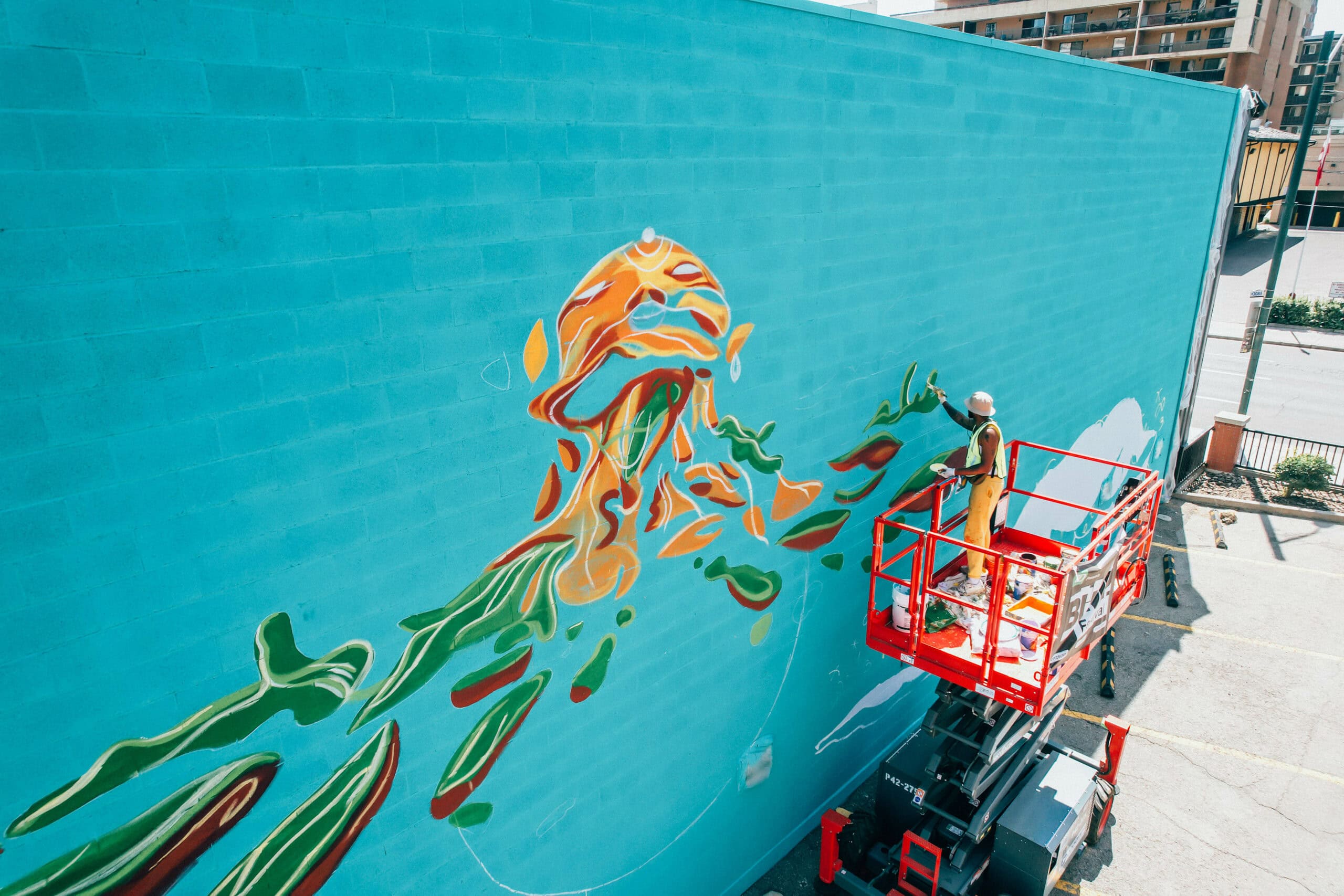 Tuesday August 23, 2022
3 weeks of the 2022 BUMP Festival have gone by in a flash, and we're really hitting our stride over here at BUMP. Between 4 events, 7 completed murals and a lot of summer sunshine, it's been a race to keep up with all that we've been up to. This week we saw Jae Sterling and Megan Oldhues complete their beautiful and visionary murals, while Jesse Campbell, Michelle Ku, Kamamak, Sarah Slaughter, Jacquie Comrie and Collin Elder all got started. We also had more action packed events, including our Graffiti Jam & Outdoor Cinema, where we got to see 7 graffiti writers work their magic on High Park, then enjoyed the French Dispatch on top of the city.
BUMP isn't slowing down any time soon, we've got more Artist Talks, BUMP UP's, murals and more all coming your way throughout August. Be sure to follow our social media and the website to learn more and get involved!