BUMP IS CREATING A DOCUMENTARY FILM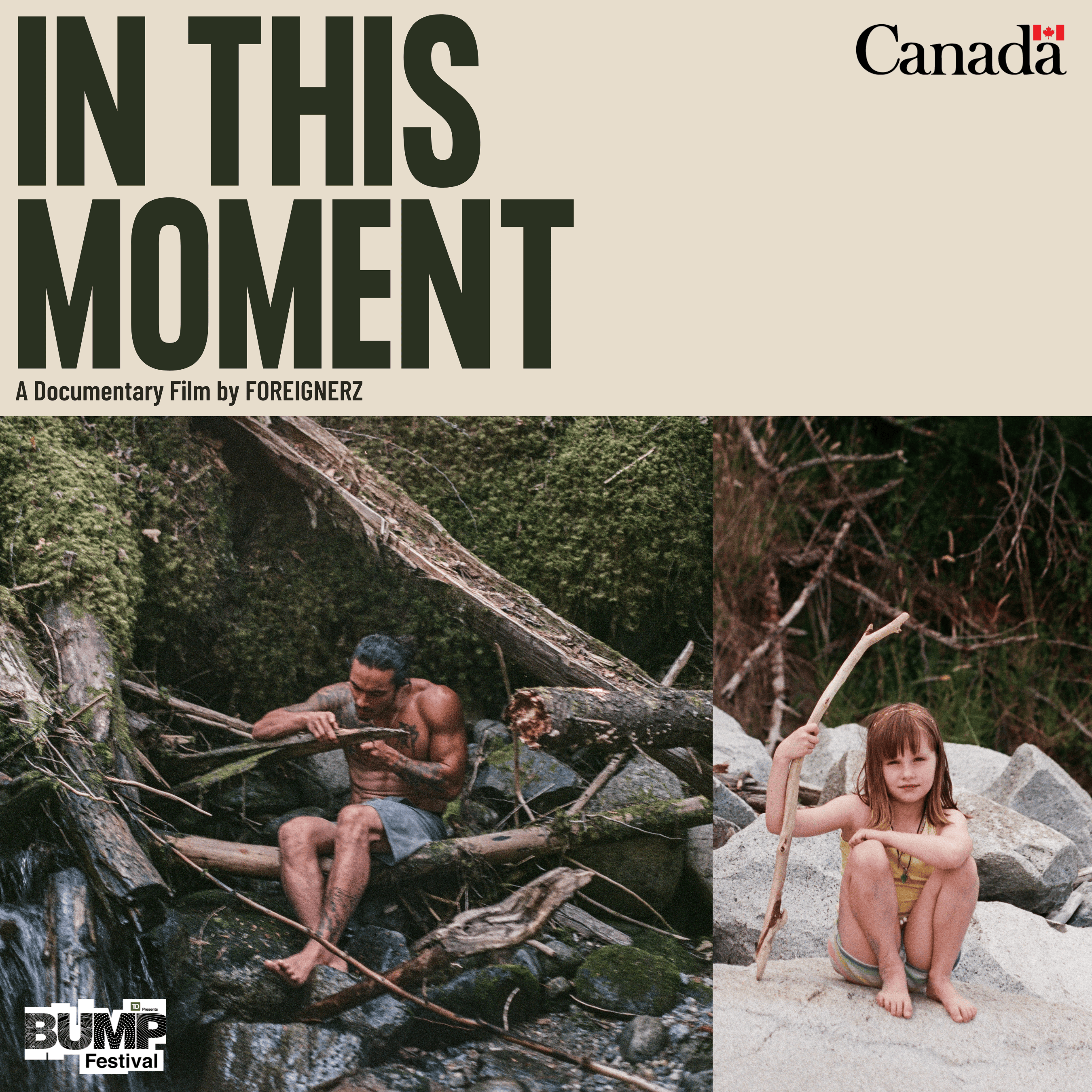 Wednesday October 26, 2022
Earlier this year as we were planning the 2022 BUMP Festival, we thought the time was right to take a closer look at our city and its growing appetite for public art through a film. We focused our lens towards a dedicated muralist who has been evolving and growing their practice in Calgary for our entry into the film space.
This fall we are proud to announce IN THIS MOMENT, a documentary film commissioned by BUMP Festival and created by FOREIGNERZ about Calgary based artist Alex Kwong. In 2022, when Alex was asked to create a giant mural in the heart of Calgary he chose to immortalize a moment in time between his close friend Curtis and his daughter Odette, spurring a series of conversations between people connected to this mural and artist to reflect on art, love and the significance of this era. IN THIS MOMENT takes a deeper look at how an artist can change during the pandemic and the importance of personal connections in our community.
To launch this special project, we have been working with some special Calgary based organizations and are excited to announce our premiere event soon! Stay tuned and watch our socials for the big announcement.
This project has been made possible in part by the Government of Canada.
Ce projet a été rendu possible en partie grâce au gouvernement du Canada.