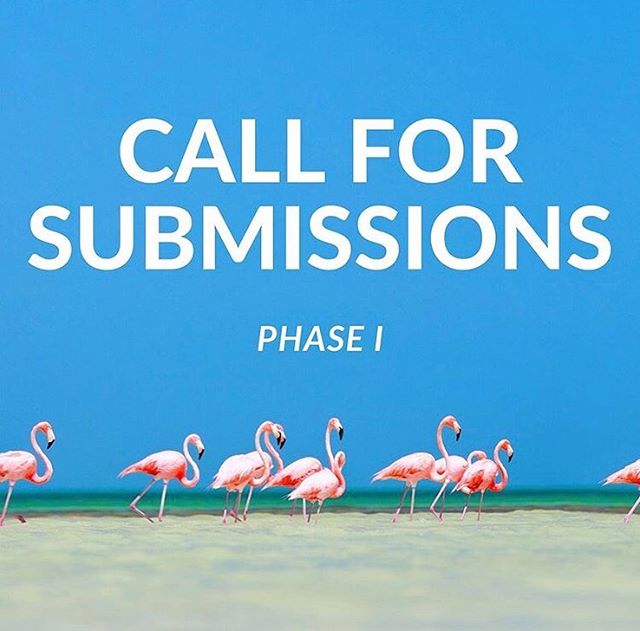 31 Jul

Black Lives Matter Murals

Pink Flamingo's Black Lives Matter murals series opens a call for submissions for the first of four works to be completed in Calgary over summers 2020 and 2021.

Calgary's Black, Indigenous, and People of Colour (BIPOC) artists are invited to submit a proposal to the first of four calls for submissions for murals inspired by the Black Lives Matter movement. The first mural site has been selected at 1 St. and 7 Ave. SE, the current home of the iconic CUPS mural by Doug Driediger.

This call is for one of Calgary's most historic and visible walls, measuring 25 feet in height by 125 feet in width. It is seen by an estimated 30,000 to 50,000 Calgarians per day due to its location opposite the Centre Street LRT station in downtown Calgary.

The call for this mural is open July 22 to August 17, 2020 for works to be completed in September.
Request for Proposal Phase 1
Pink Flamingo
Black Lives Matter Mural
Deadline for Submissions: Monday, August 17, 2020
Artist Budget: $20,000
Download the Request for Proposals as a PDF
Pink Flamingo, with the assistance of Katie Green and Suitaakii Black (PFA), Calgary Arts Development (CADA), and The Beltline Urban Mural Project (BUMP) are facilitating four city-wide murals in Calgary in two phases.
Phase I includes a QTBIPOC (Queer, Trans, Black, Indigenous, and People of Colour)—created mural which will be unveiled in October of 2020.
The Black Lives Matter BIPOC Murals Project is a response to the current and historical Black Lives Movement taking place in our city and worldwide. Under the current circumstances of our socio-political climate, it is crucial that we find the capacity to come together to meet, rebuild, and re-imagine our present way of relating to one another and to our future. The collective silence and irremediable damage that has been inflicted by systemic racism has gone on for far too long. It is clear that we need to be engaging in ongoing self-reflection, continuing education, relationship building and actual impactful, transformative anti-racism practices.
Public art plays an essential role in influencing culture. It presents the capability to help us question ideologies we've been taught and conditioned to accept—including the ideologies that uphold racism. It is imperative that Black, Indigenous and racialized folx not only see themselves reflected in their city, but that they see themselves organizing and leading within their city. This demonstrates the act of decentering whiteness.
At the centre of this initiative are Black-led organizations, focusing on the importance of BIPOC artists and voices. Now is the time where the stories and expressions of those who have been underrepresented in the past can be celebrated now and into the future.
The existing "Wings on a Dream" mural at this site was created by Doug Driediger for the Calgary Urban Projects Society (CUPS) in 1995. This was intended to be a metaphor for CUPS, a non profit society that reaches out to Calgarians whose lives are in turmoil to help them turn their lives around. It contains a message of hope for a better future. This new mural aims to reflect the evolution of hope and what it looks like in today's current context. The affected community of this urban placement will be able to see themselves represented in the tone of "Nothing About Us Without Us".
We are interested in a mural that:
Represents Black, Indigenous, and racialized communities and responds to the Black Lives Matter movement
Encapsulates the concept of "Nothing About Us Without Us"
Supports and uplifts the QTBIPOC community
Encourages equity and unity
Is collaborative (not mandatory)
Site Details
Location: 1 St. and 7 Ave. SE on the east facade on the former CUPS location, now Cityscape Crossfit
Size: 36 feet tall by 116 feet wide
Surface: Concrete brick *the wall surface will be primed a light grey prior to installation
Accessibility
This murals project is open to artists of all levels of physical and mental ability. Any artists who have accessibility concerns regarding submitting a proposal can contact pinkflamingomurals@gmail.com for more information and to submit a proposal in person. The site for this mural is wheelchair accessible and a support crew will be arranged to assist in installation.
Fabrication and Installation
Once the final artist has been selected and their design has been submitted, the selected artist or artist team will enter into an artist agreement with Pink Flamingo detailing the fabrication of the mural. Artist Katie Green is available to help assist the selected artist with the installation process, including material gathering, equipment rentals, site set up, mural design transfer and painting. This call does not require that the selected artist have previous experience painting murals, which is why Katie will be available to help with this process. Having painted numerous large scale murals, Katie's role is to be of service to the selected artist, helping to bring their idea to fruition.
Mural Project and Artist Selection Schedule
Deadline for Submissions: Monday, August 17, 2020
Artists Contacted: Monday, August 24, 2020
Production Phase: August – September 2020
Completion: October 2020
Dedication Event: October 2020 (date TBD)
Budget
The total artist budget for the mural includes all artist fees and labour, artist assistance/volunteer fees, lift certification and artist materials. Pink Flamingo is responsible for covering equipment rentals, insurance, site permits, wall preparation and BIPOC crew members. The artist budget is $20,000.
Eligibility
This call is open to established and emerging artists, artist collaboratives and photographers. Candidates must be representative of Black, Indigenous, and racialized communities. Two Spirit, Indigiqueer, and Black LGBTQQIP2SA+ artists will be given priority for the Phase I mural. No mural painting experience is necessary to apply—we will work with artists of any experience level to achieve their design.
If you are an individual artist and have a group of people you would like to work with, please state this in your submission.
If you do not, please state this in your submission and we will help source crew members to help you complete this project.
If you're an artist collaborative please submit all names of the artists involved. If you require more crew members please state this in your submission.
If you are open and available to work on the mural project even if your design is not selected, please state this in your submission.
How to Apply
Download the full request for proposals for more information on how to apply. The deadline for submissions is August 17, 2020. Contact pinkflamingomurals@gmail.com with any questions.
Oki, Danit'ada, Aba Wathtech, Tawnshi. We recognize this mural takes place on land with a deeply rooted history with the Nations of Treaty 7. As we organize this project we acknowledge the Blackfoot, Stoney Nakoda, and Tsuut'ina Nations, as well as Métis Region 3, as communities who continue to protect and take care of the land for generations to come. We hope this mural creates a space for us to remember our past, respond to our present, and look towards the future. We thank the Indigenous community for their work and knowledge.