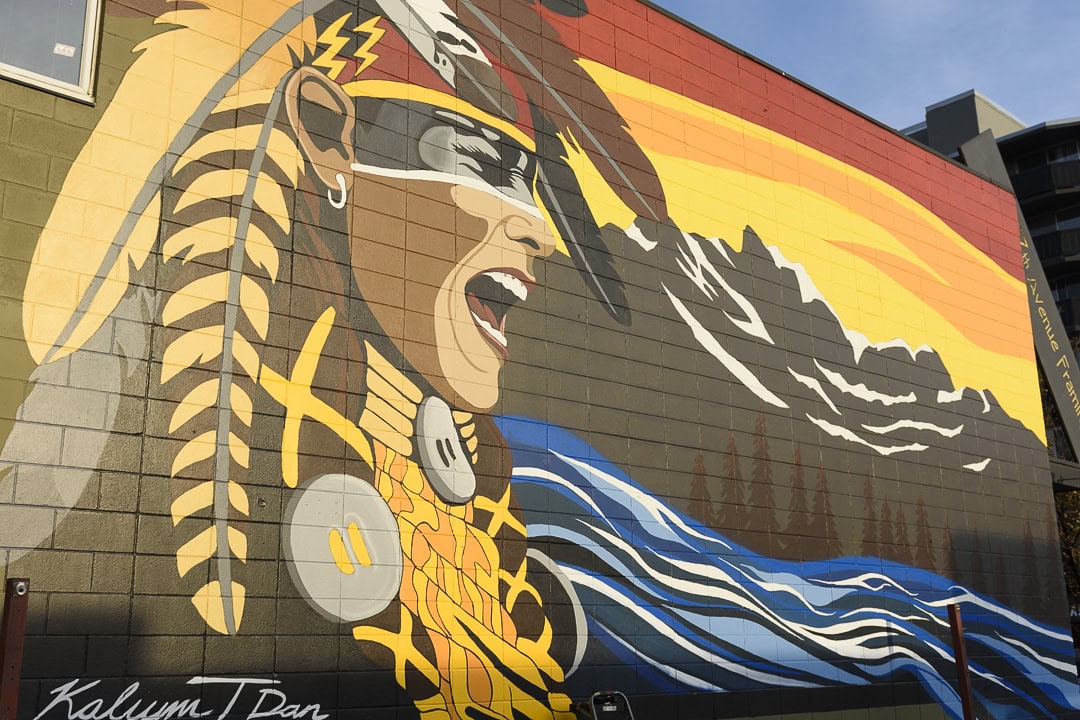 24 Jun

1,323: A Pause

*Content warning: residential schools, violence, colonialism, MMIWG2S*
In light of the most recent and tragic discovery of over 700 unmarked Indigenous graves this morning, and the 1,323 family members that went missing, we'd like to pause for a moment and hold space for everyone affected by these deeply troubling and ongoing discoveries.
Indigenous voices, art and culture are an essential part of the creative landscape we enjoy on Turtle Island (North America). As a cultural institution, BUMP has had the privilege of working with a number of Indigenous artists who have shared their time, talents and experiences, in order to advance our common goal: the celebration of the diversity and vibrant character of our City through works of art that are thought-provoking, whimsical, awe-inspiring, creative and powerful.
As an artistic organism with tangible influence over the cultural landscape of Moh'kinsstis (Calgary), we are committed to our ongoing roles in the building of communities, the promotion of dialogue, and the enrichment of our cultural environments. We stand in solidarity with Indigenous Peoples across the country. We're here, we're listening and we pledge to do our part in making things better.
If you'd like to help us do so, here's what you can do:
Educate yourself on the history of colonial Canada and how Indigenous Peoples are treated

Listen to survivors of residential schools and understand their experiences

Elevate Indigenous voices in your areas of expertise and influence

Donate your time or a portion of your disposable income (if possible) to initiatives dedicated to undoing the damage colonialism has done
In the spirit of reconciliation, we acknowledge that BUMP occurs every year on the traditional territories of the Blackfoot Confederacy (Siksika, Kainai, Piikani), the Tsuut'ina, the Îyâxe Nakoda Nations, the Métis Nation (Region 3), and all people who make their homes in the Treaty 7 region of Southern Alberta.
The Indian Residential Schools Crisis Line (1-866-925-4419) is available 24 hours a day for anyone experiencing pain or distress as a result of their residential school experience.
We've curated some helpful support and resource links in our Linktree.
The mural featured above was created by Kalum Teke Dan.
Photo courtesy of Tracy Luc-German.