? That's A Wrap! Recapping the 2021 BUMP Festival ?️?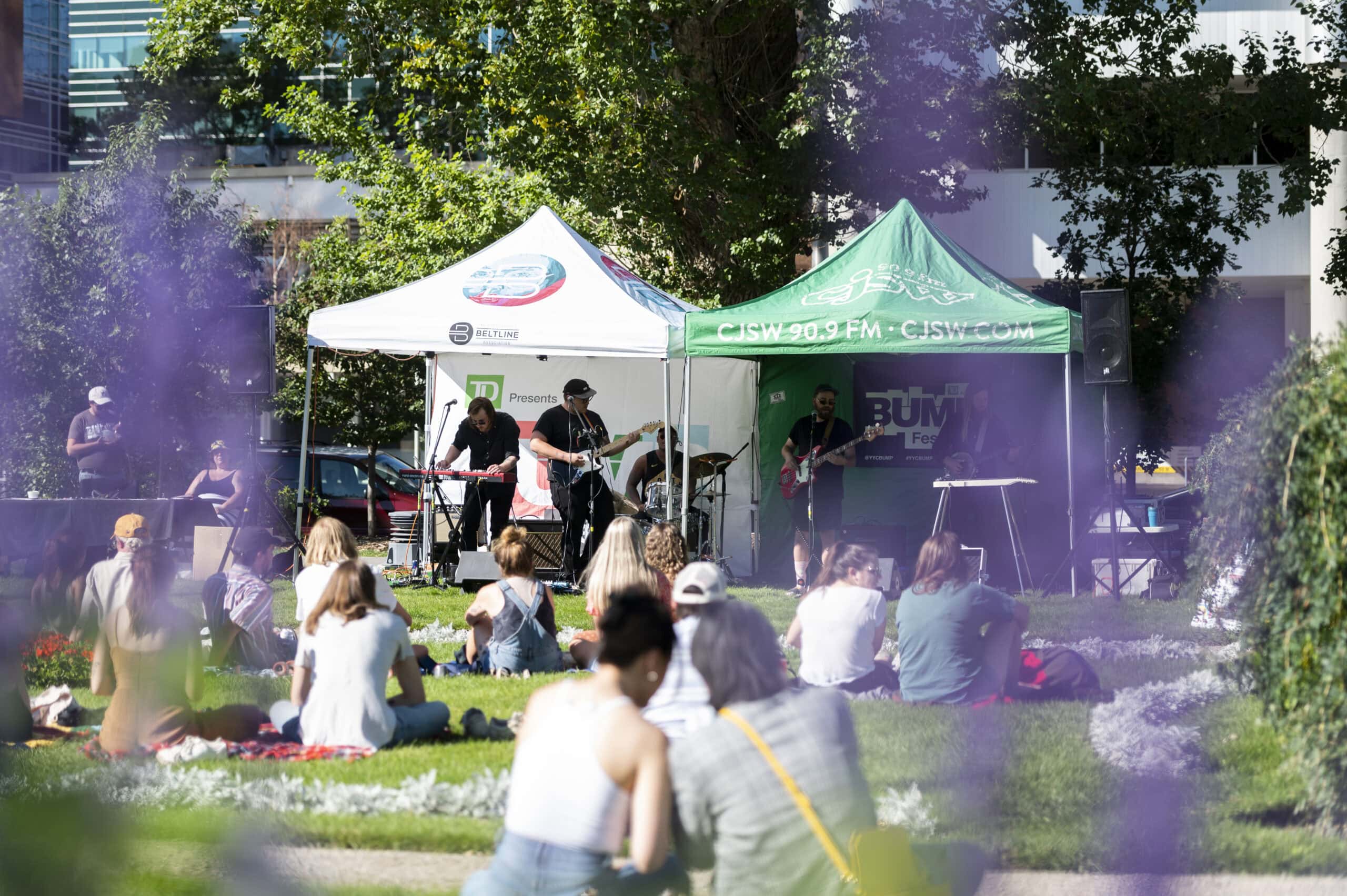 Tuesday August 31, 2021
Believe it or not, August is in the rearview and fall is upon us! The 2021 BUMP Festival's come to a close, and we (and our artists!) are looking forward to enjoying some well-deserved rest.
Shall we recap the 2021 BUMP Festival?
Over 60 new wall and barrier murals across 7 neighbourhoods bringing BUMP's total mural count to well over 100!

Over 30 live performances from some of Calgary's finest bands and DJs at BUMP UPs, Music in the Park, and Graffiti Jams

And there are still several murals in progress as we speak!
The Festival might be over, but stay tuned – we might have a few more tricks up our sleeve ?? For now, all we can say is a HUGE thank you to our supporters; the urban art enthusiasts; our volunteers; the two dozen artists who joined us this year; our sponsors, partners and collaborators; and YOU! for our best year ever.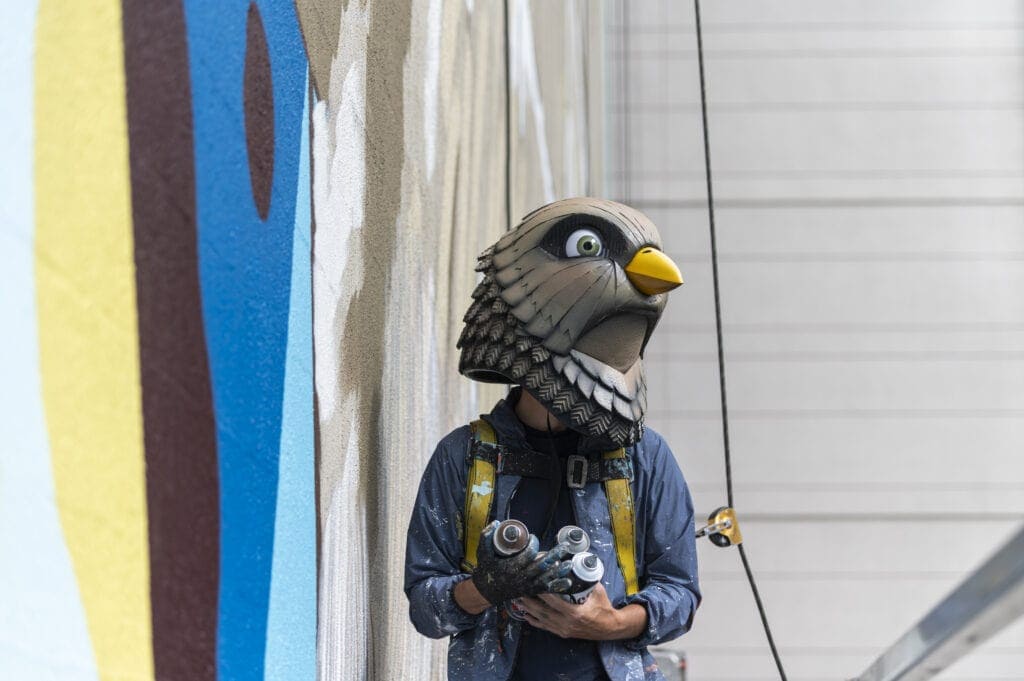 A rare, up-close moment with birdO as he continues to transform a massive wall behind Knox United Church in Downtown Calgary.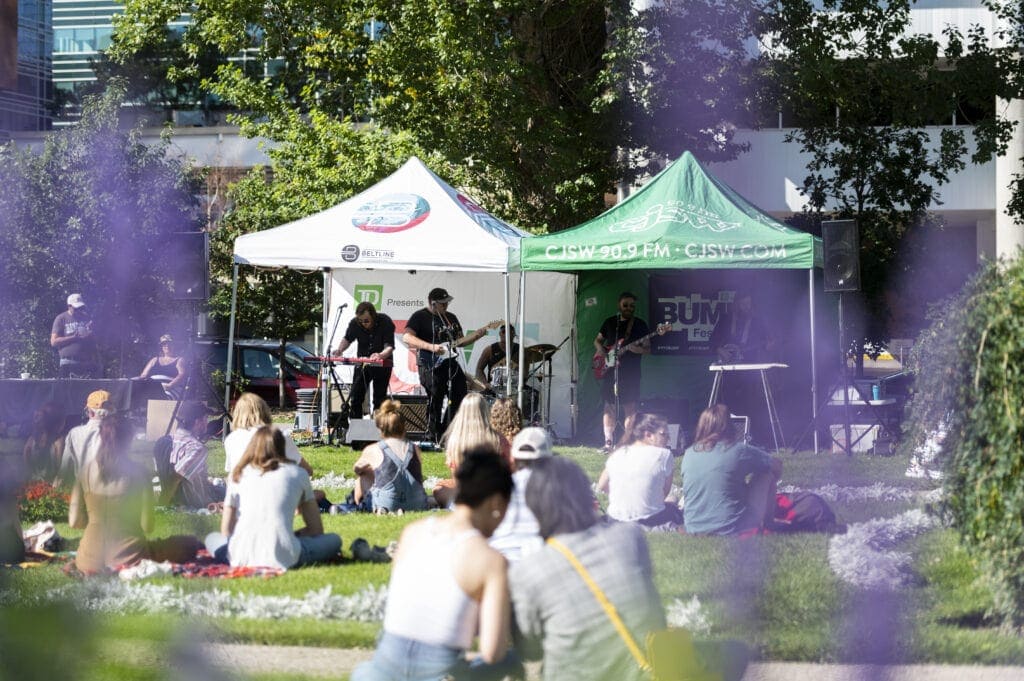 We had another amazing afternoon of music at Central Memorial Park with the Moonsnakes, Krill Williams and The Ashley Hundred.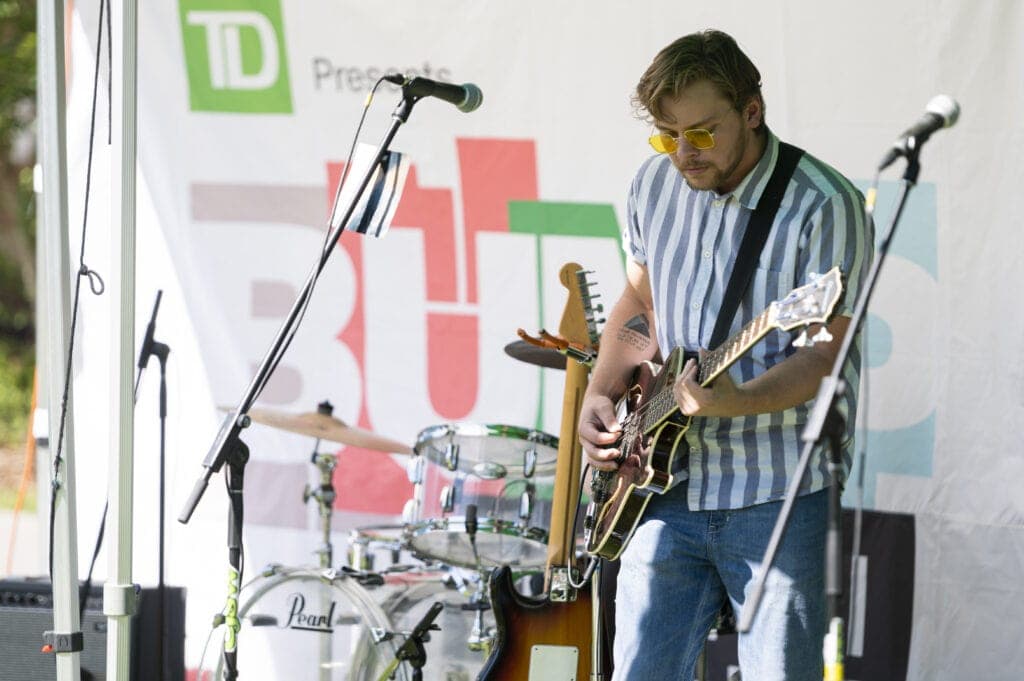 The Moonsnakes opened up Music in the Park on Sunday with some thrilling psychedelic jams.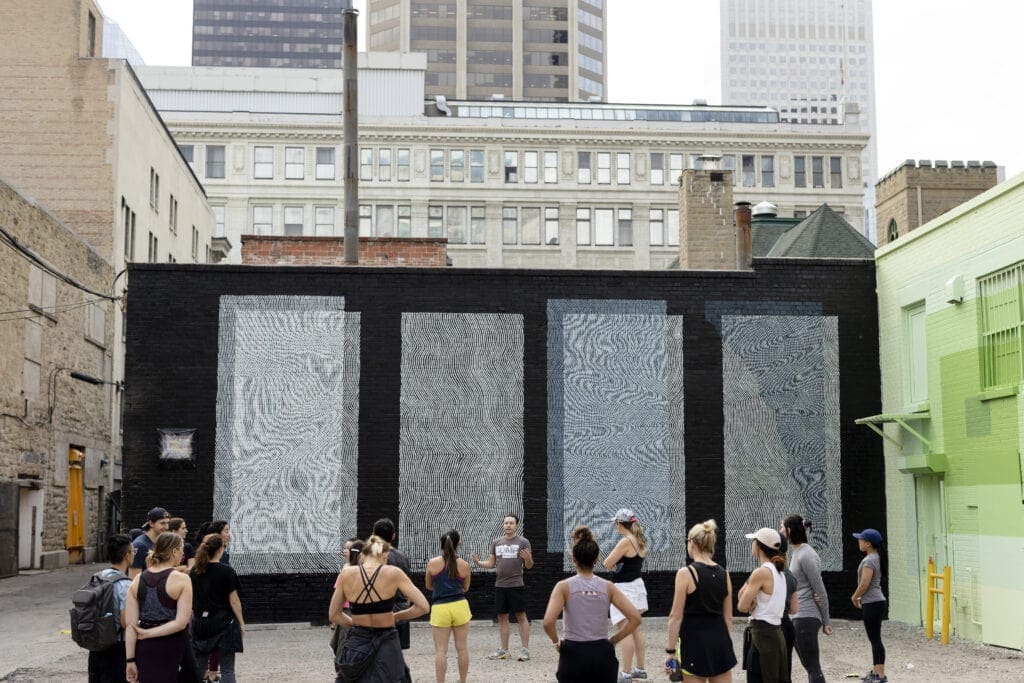 We Ran the Murals with YYCRunCrew and lululemon. Here we can see two of Cassie Suche and Rhys Farrell's five Downtown Calgary walls!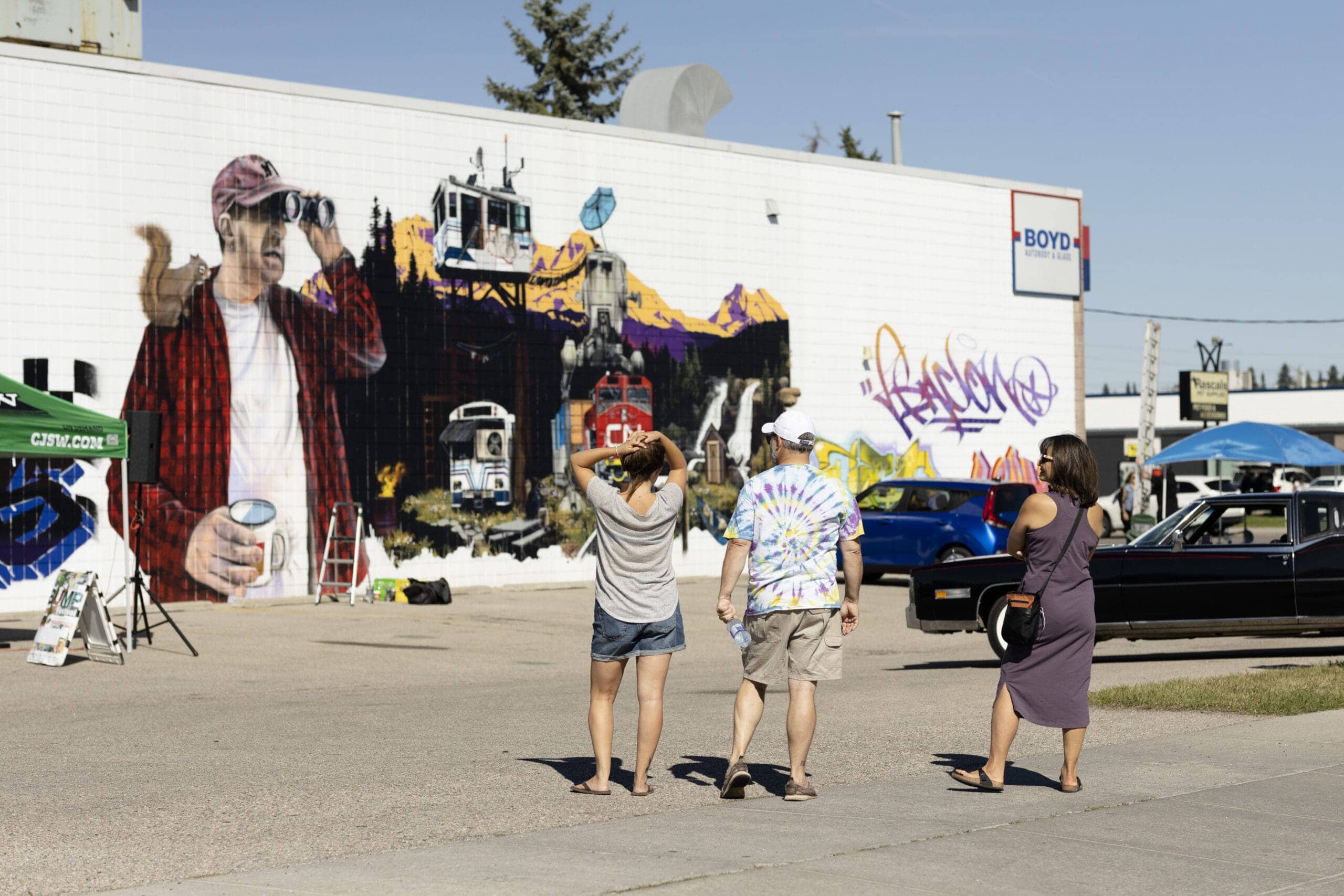 We threw a party with Greenview Industrial featuring classic cars, live graffiti, music and food, and more!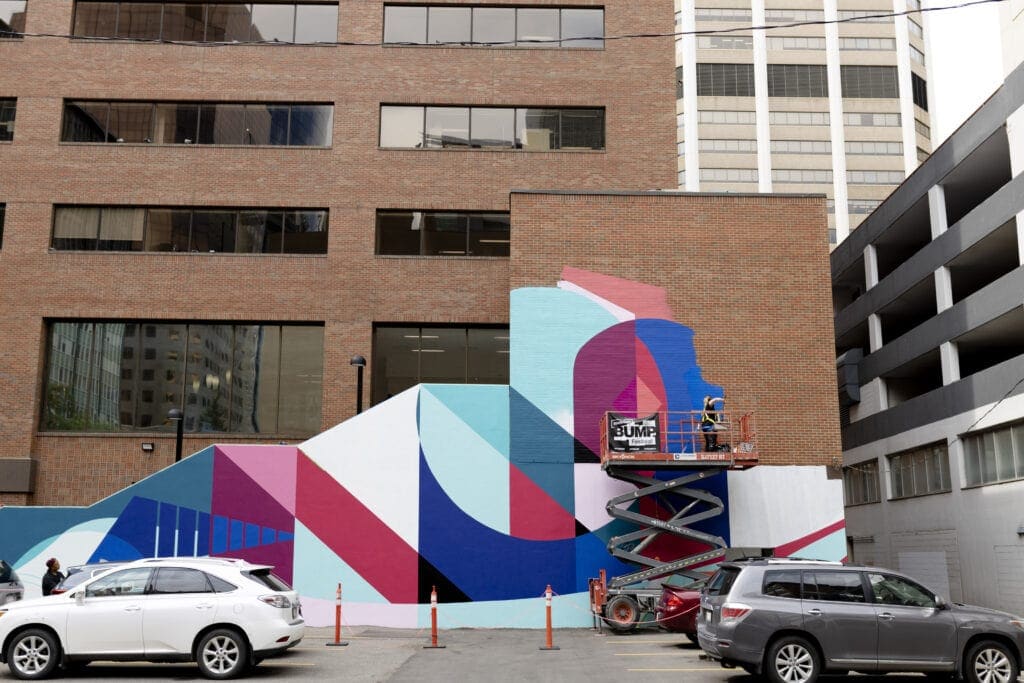 Tiffany Lynn Cuffley was given a wildly unique wall in Downtown Calgary!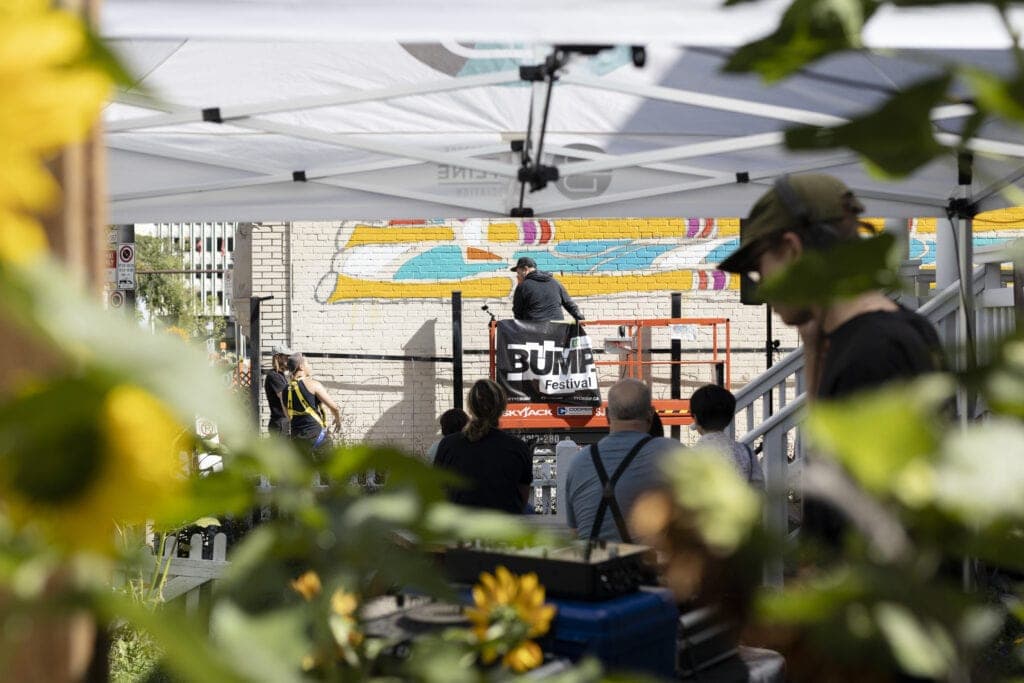 We had a BUMP UP! at the storied Civic Tavern featuring the sounds of LUUM and Shannon Hart as the FilipinX Kasaganaan Artist Collective did their thing!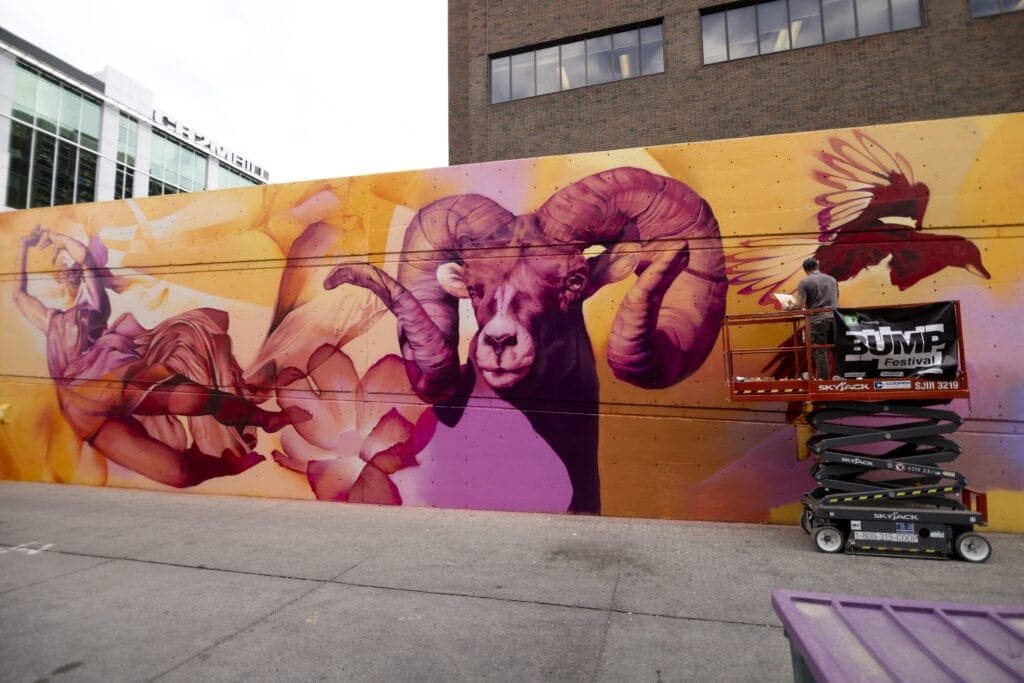 Graff legend Bacon created an insane piece at our BUMP UP behind Last Best on Friday!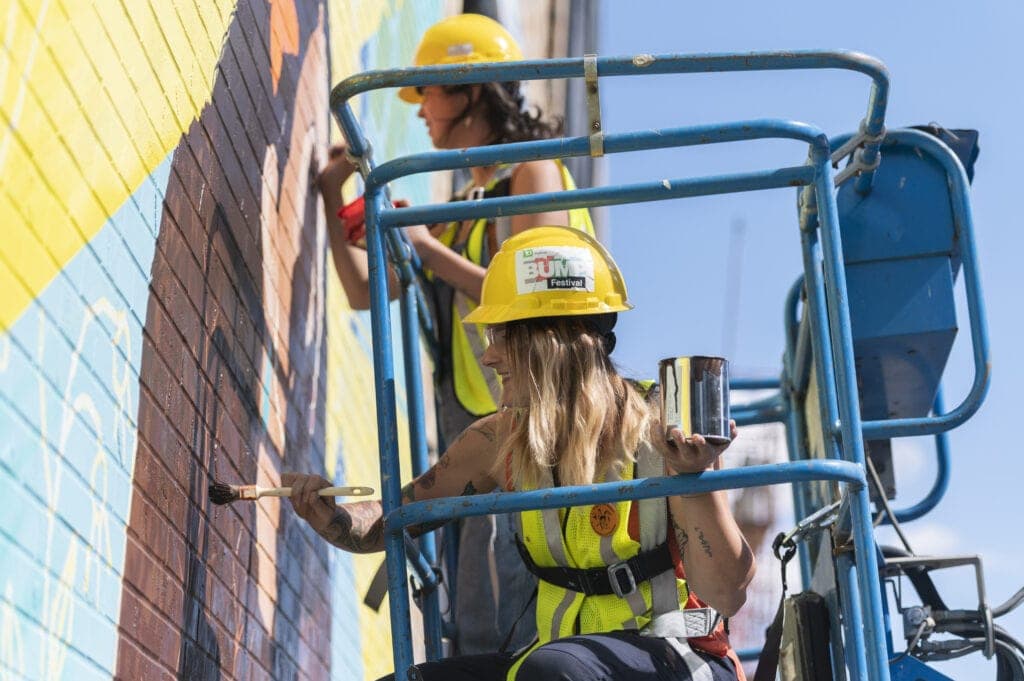 bb iskwew and Kamâmak hard at work on their tribute mural for Amy Willier.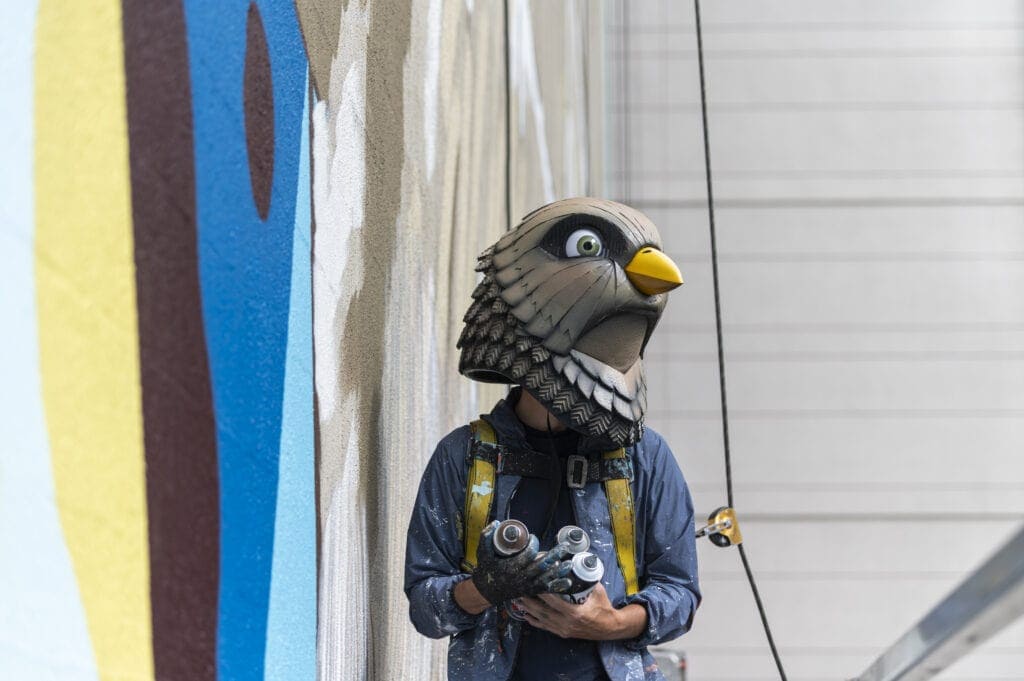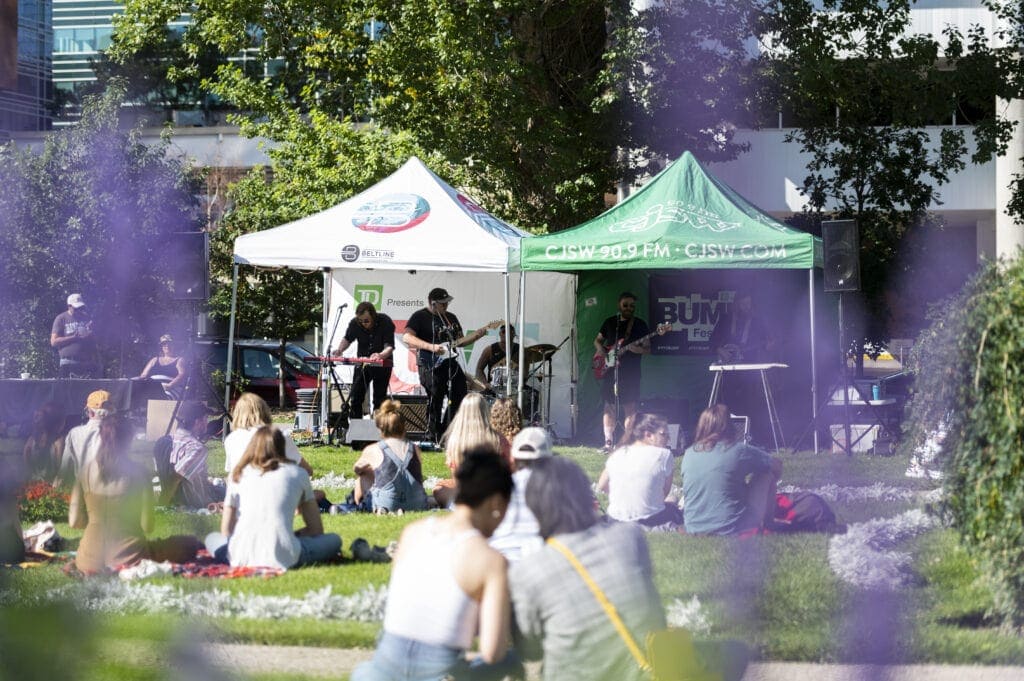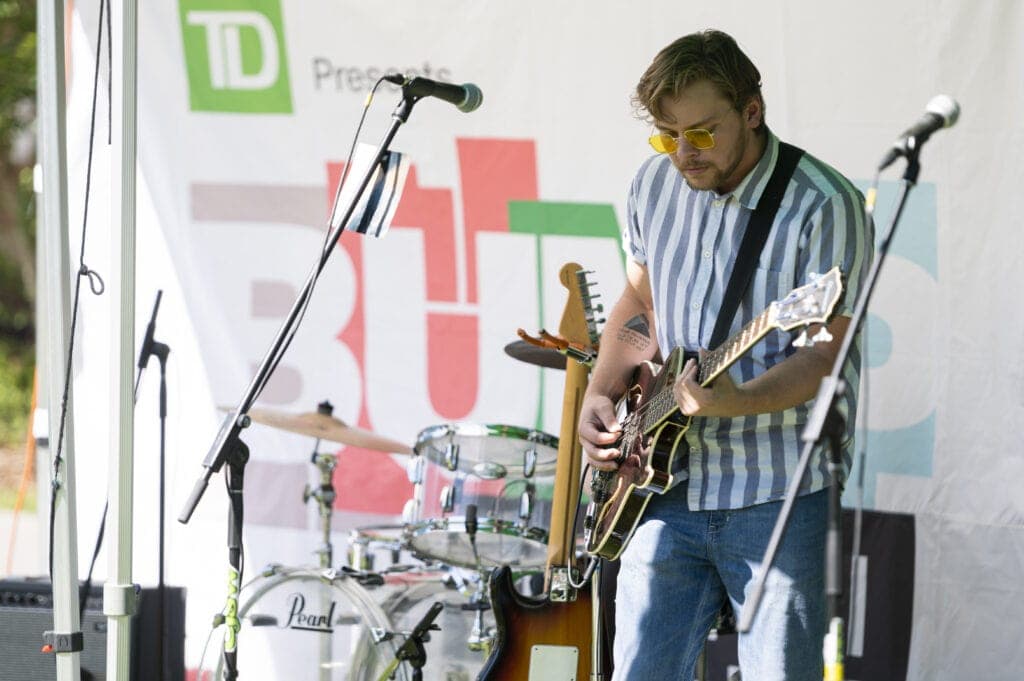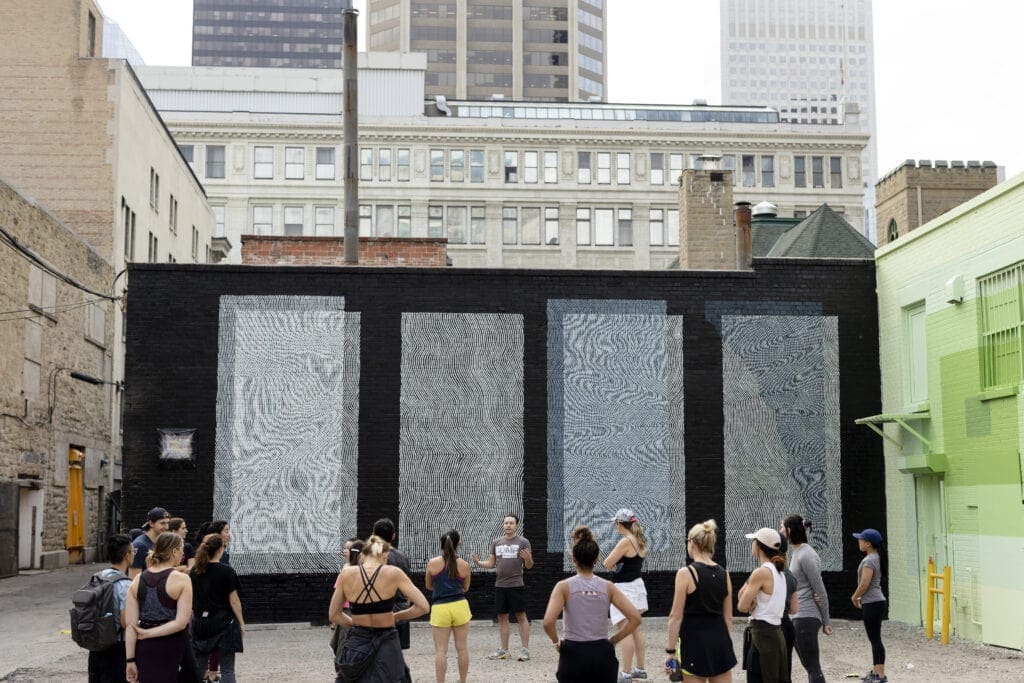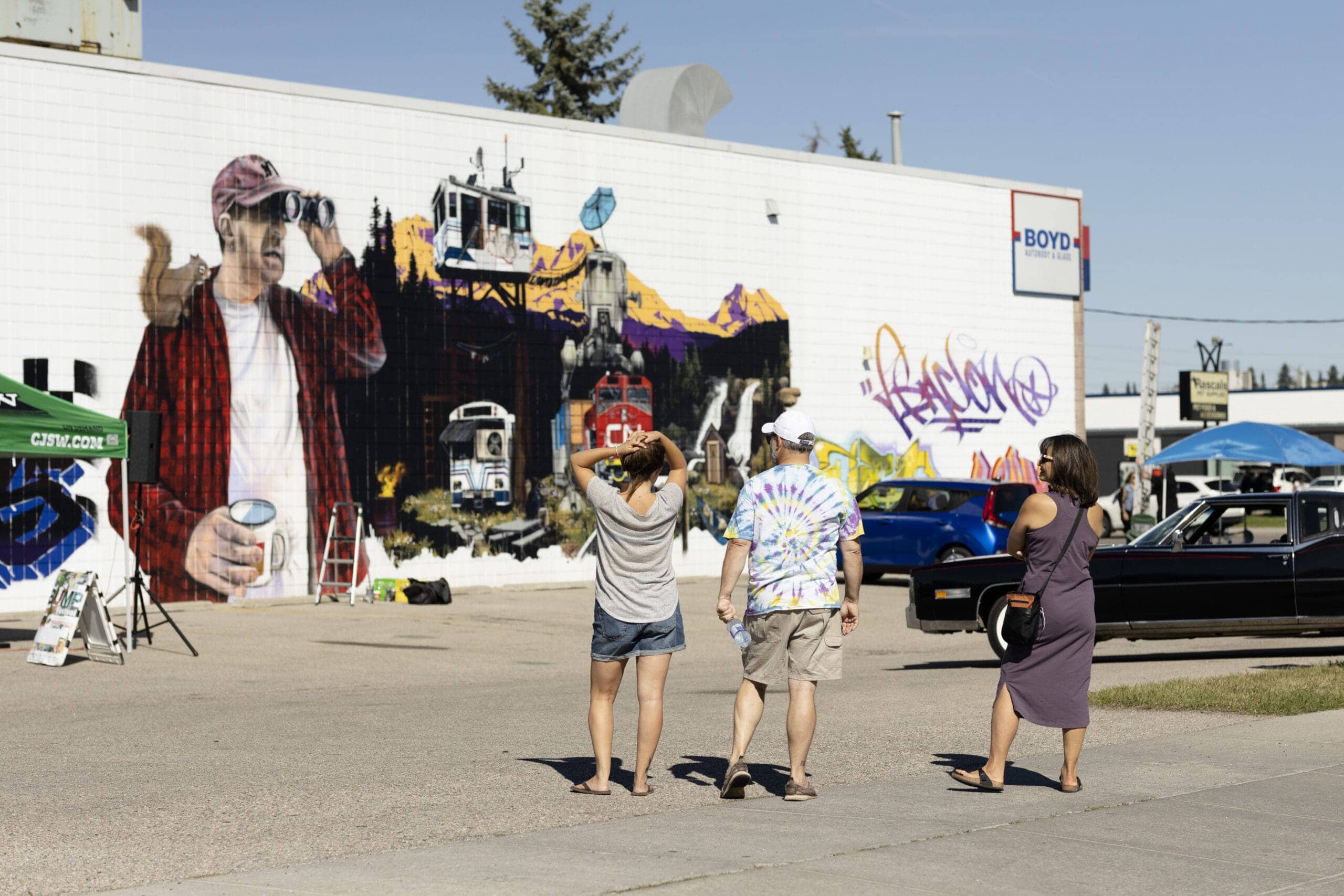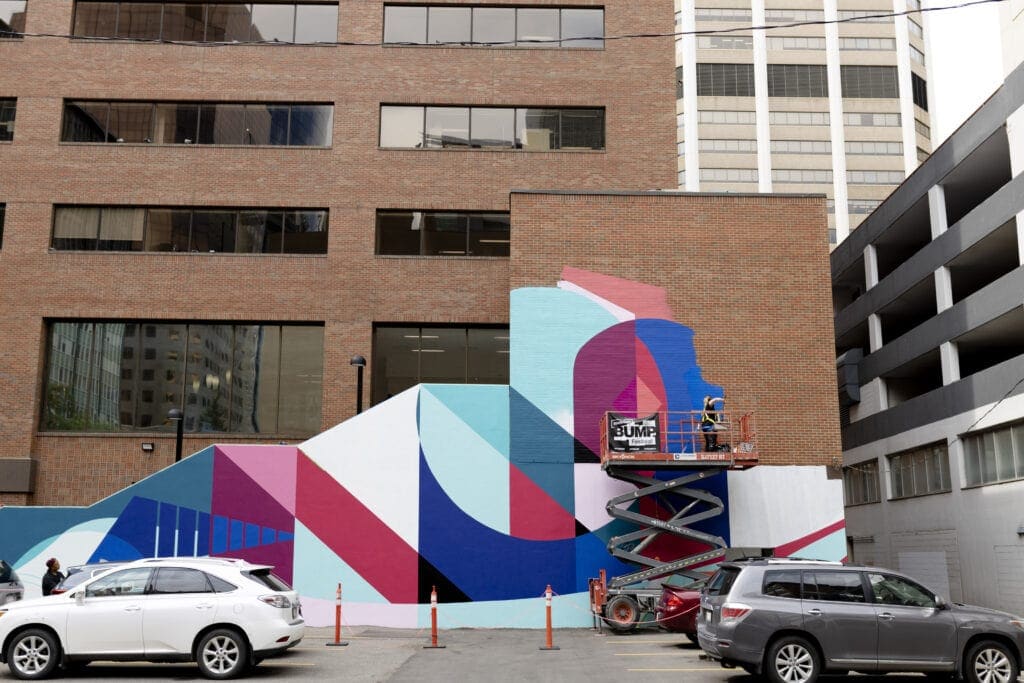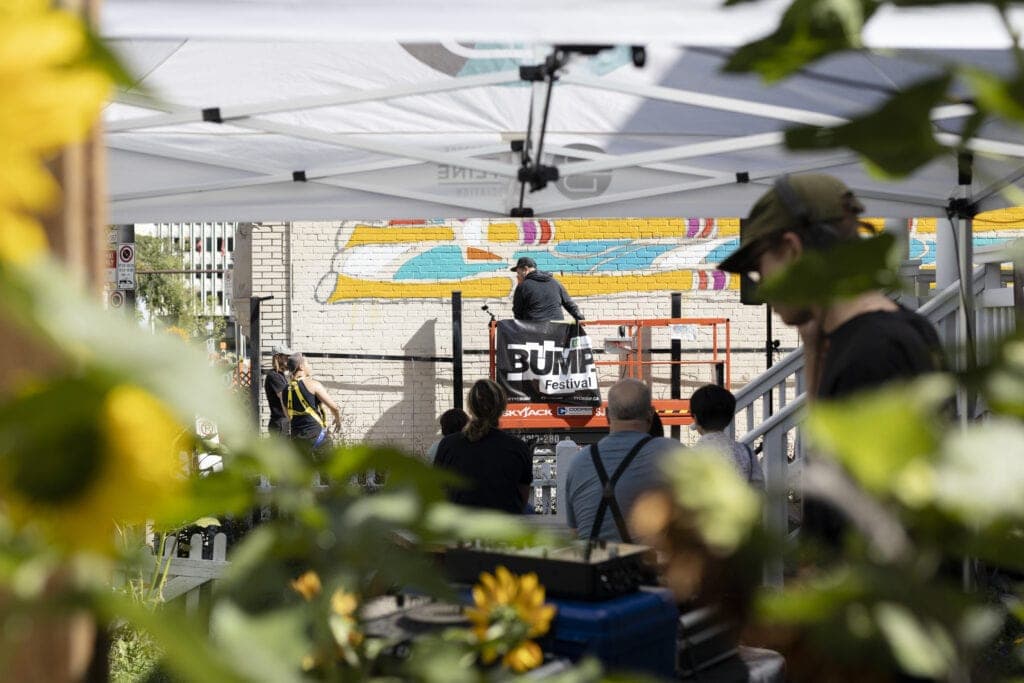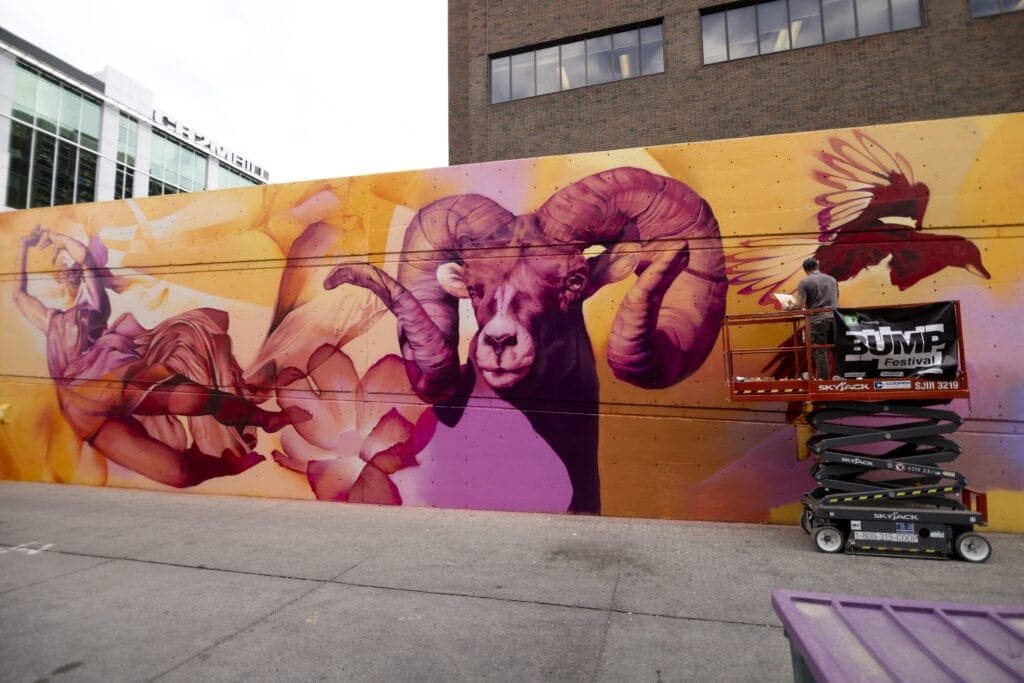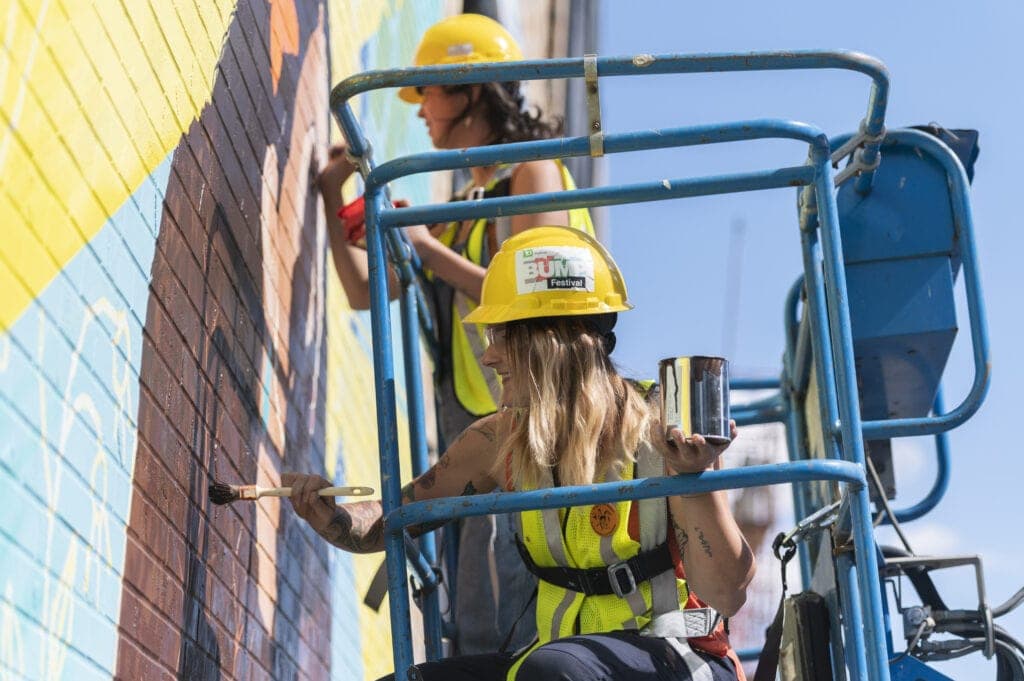 If you're still trying to get your BUMP fix, here's what we can recommend
Emmanuel Jarus, birdO, Stare and the FilipinX Kasaganaan Artist Collective

are still working on their walls – check out the

Mural Map

for more info!

Our Mural Map also shows which walls have been completed with a green pin. Create your own Mural Tour ??️

Watch or listen to any of our five Artist Talks at Contemporary Calgary for insights into many of our Wall Artists' processes, inspirations and more!

Check out one of our curated Mural Tours, featuring pieces from this year as well as classics from previous years
Thank You
We've said it before, and we'll say it again – this year was our biggest yet, and we couldn't have done it without the hundreds of people supporting us, and the thousands of you who enjoy our murals + music every summer!
A huge, huge thank you to:
our Festival Partners and Sponsors for helping us fulfill our wildest dreams

our Volunteers for making our events a raging success, and for bringing their best energy

our Artists for beautifying our cityscape and making Calgary a world-class open-air art gallery

our Team Members for steering the ship to success
and YOU for enjoying, appreciating, and supporting us in everything we do. You're the reason we do this and your kind words put the wind in our sails ✨?️⛵
Stay In The Loop
We're still playing back memories of our most jam-packed August ever, and sharing all the highlights on our social media. Follow us (@YYCBUMP) to make sure you don't miss anything – we'll be sharing unique high-res photos, deeper insights on each of our 2021 murals, and much more. See you there ?
– BUMP Festival Team
TAGS: art festival,calgary,local art,mural festival,murals,